Professional Toastmaster and Master of Ceremonies
Fellow of the Guild of Professional Toastmasters
Welcome to my website, I hope it contains all the information and advice you need in your search for a Toastmaster and Master of Ceremonies.
I am incredibly proud to be a Professional Toastmaster, working for amazing clients who share my passion for delivering great and successful events, be that a wedding, awards ceremony, masonic ladies festival, corporate dinner, civic luncheon or charity ball. I take enormous reward from arranging and overseeing a function that flows smoothly whilst always being alert and flexible to resolve any issue without fuss.
The hallmark of an effective Toastmaster is one who instinctively knows what to do, when to do it and how to do it without becoming the centre of attention. I am pleased to say that is a hallmark of me, Craig Haslam.
Having spent over 30 years as senior officer in the police service, I have led many Royal, Ceremonial and State occasions in London. During that time I acquired knowledge, skills and expertise with event planning, working as a team, customer/client focus with meticulous attention to detail all of which sit alongside my approachable, friendly and "can do" personality.
It is a privilege to now use these skills in the Toastmaster arena to make sure your function is delivered to the same high standards of professionalism and performance that I employed on the national stage.
I will always go the extra mile to ensure your function passes off successfully.
I am happy to consider any event in any location, please make contact if you need any more information. I look forward to hearing from you soon.
Craig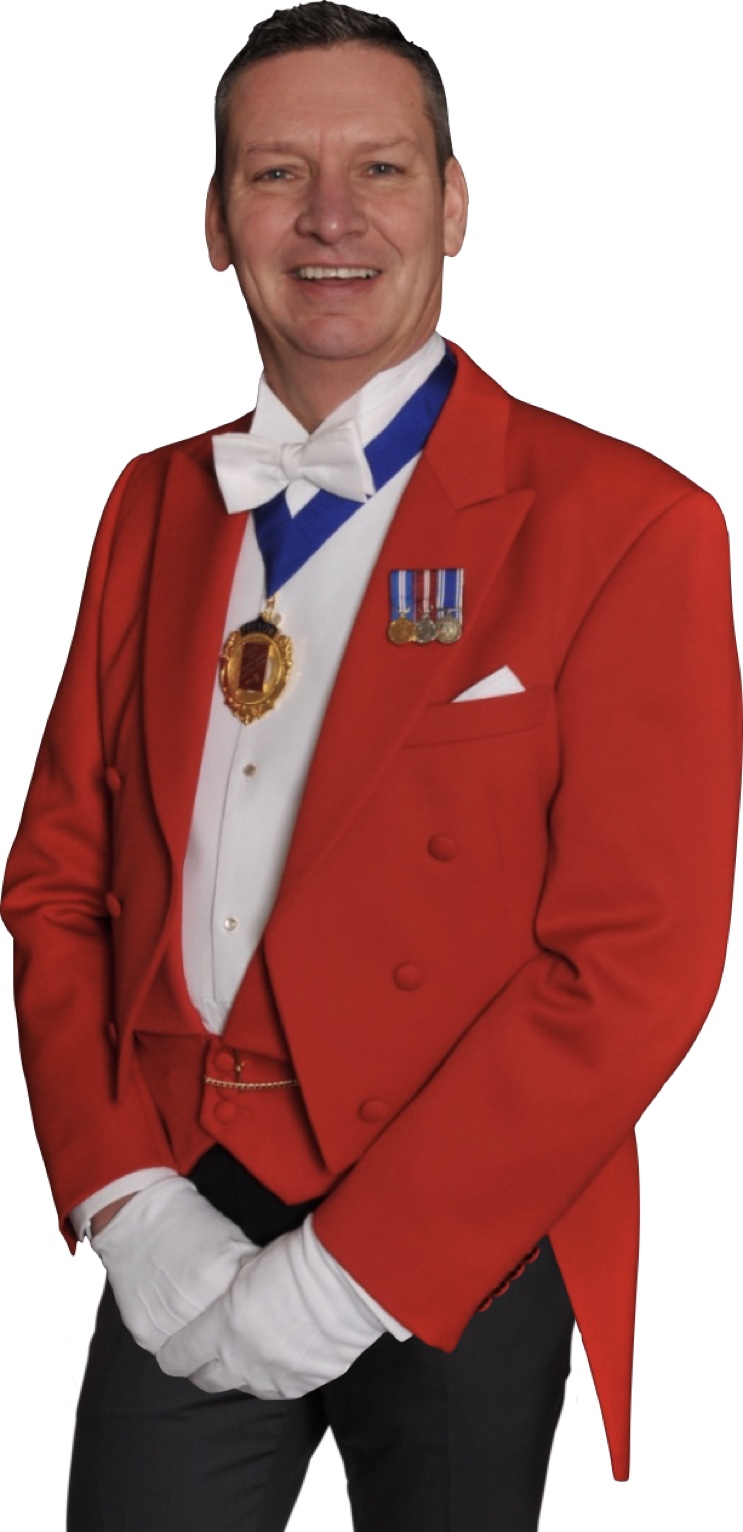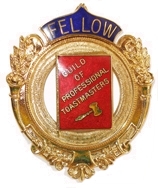 Guild of Professional Toastmasters
The Guild Of Professional Toastmasters has recently celebrated its 50th anniversary having been founded in 1968. The Guild promotes the highest standards of performance and conduct in Professional Toastmasters and Masters of Ceremonies.
All Fellows of the Guild of Professional Toastmasters (FGPT) have undertaken a long and arduous training course run by the Professional Toastmasters' Academy (the training arm of the guild). The course prepares and equips Fellows with the skills and knowledge to officiate at many and varied functions that include Royal Events, Weddings (of all faiths and formats), Masonic Ladies Festivals, Awards Ceremonies, Corporate Events, Civic Luncheons, Gala Dinners and much more.
Having completed the week long course, the Guild requires each Toastmaster to observe at least two of their colleagues in action at a "live" event and then to be observed and assessed themselves at two of their own functions. This ensures the Guild's Toastmasters are able to put their training into practical effect at a real life event. A three hour exam then follows to evidence each Toastmaster does indeed have the knowledge of protocol, etiquette and procedure at any given event or function.
The Guild of Professional Toastmasters meet at least four times a year to share best practice and engage in continued professional development so that we all continue to offer the very best services to all our clients.
Find out more about the Guild of Professional Toastmasters here.
Get in Touch
If you are looking for a Toastmaster and Master of Ceremonies who can bring professionalism, class and success to your very special event, then contact me to discuss your requirements.
I am happy to consider any event at any location in the UK or abroad and I would be delighted to talk through the details over the phone or in person.