Weddings & Civil Ceremonies
Colin & Emma Morgan
A amazing wedding day at two amazing venues, the ceremony at Ironmonger Hall in the City of London followed by a reception at The Reform Club in Westminster.
Worked closely with the happy couple to develop a comprehensive schedule of events that was implement without a hitch.
This included transporting 100 guests on two double decker London Buses between venues, a receiving line, formal entry of all top table guests into the wedding breakfast and working with a live band to introduce the first dance.
Videos can be viewed here.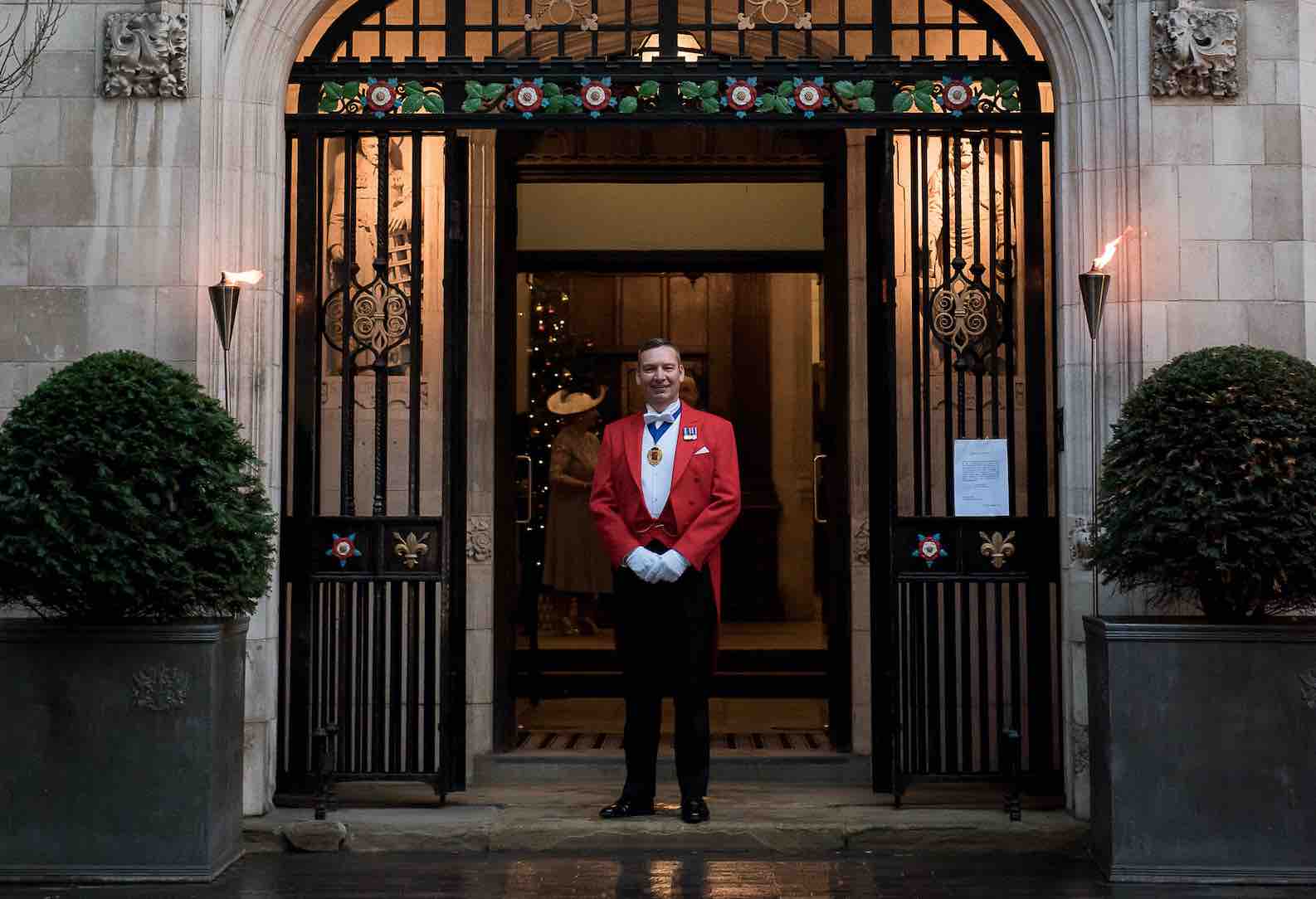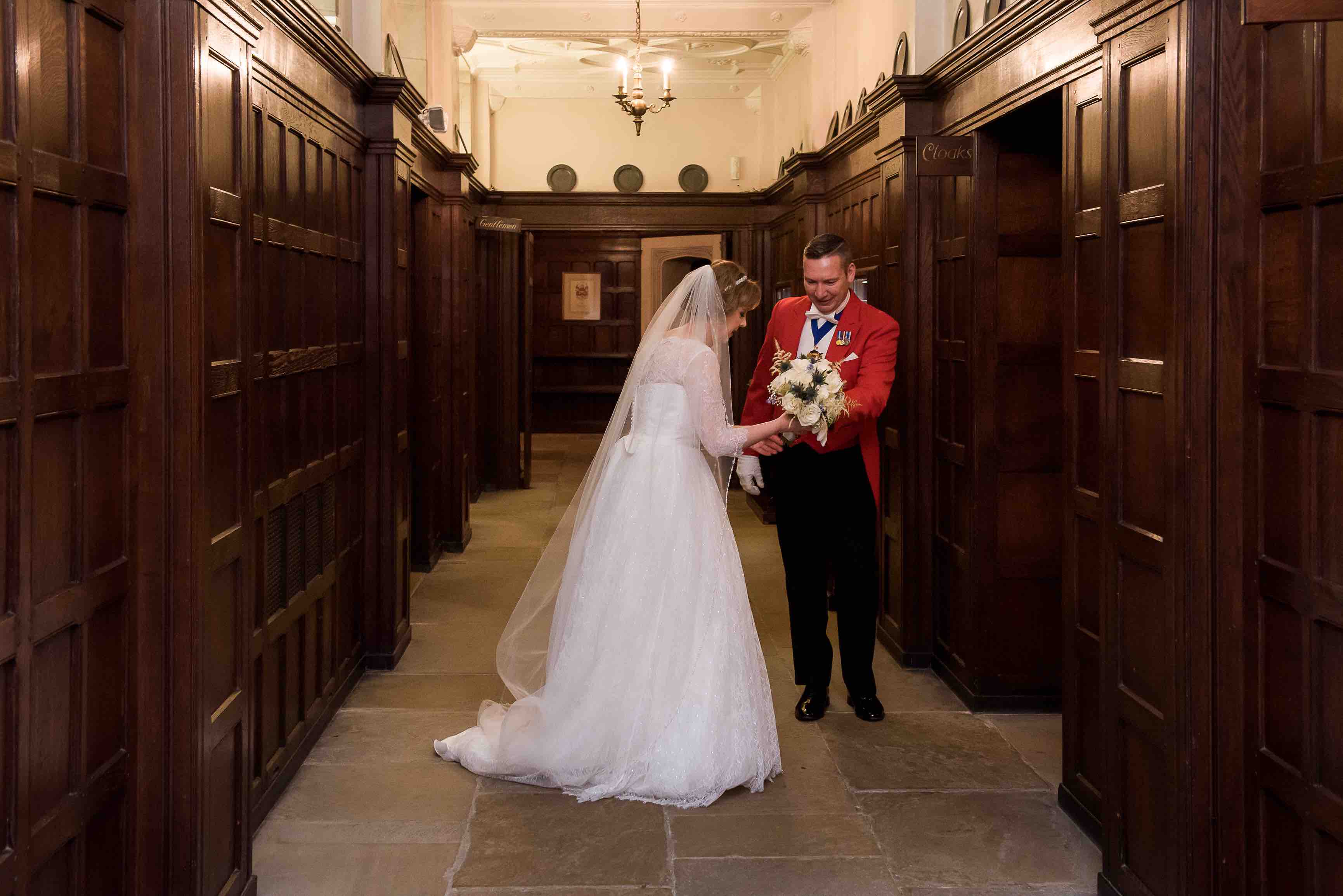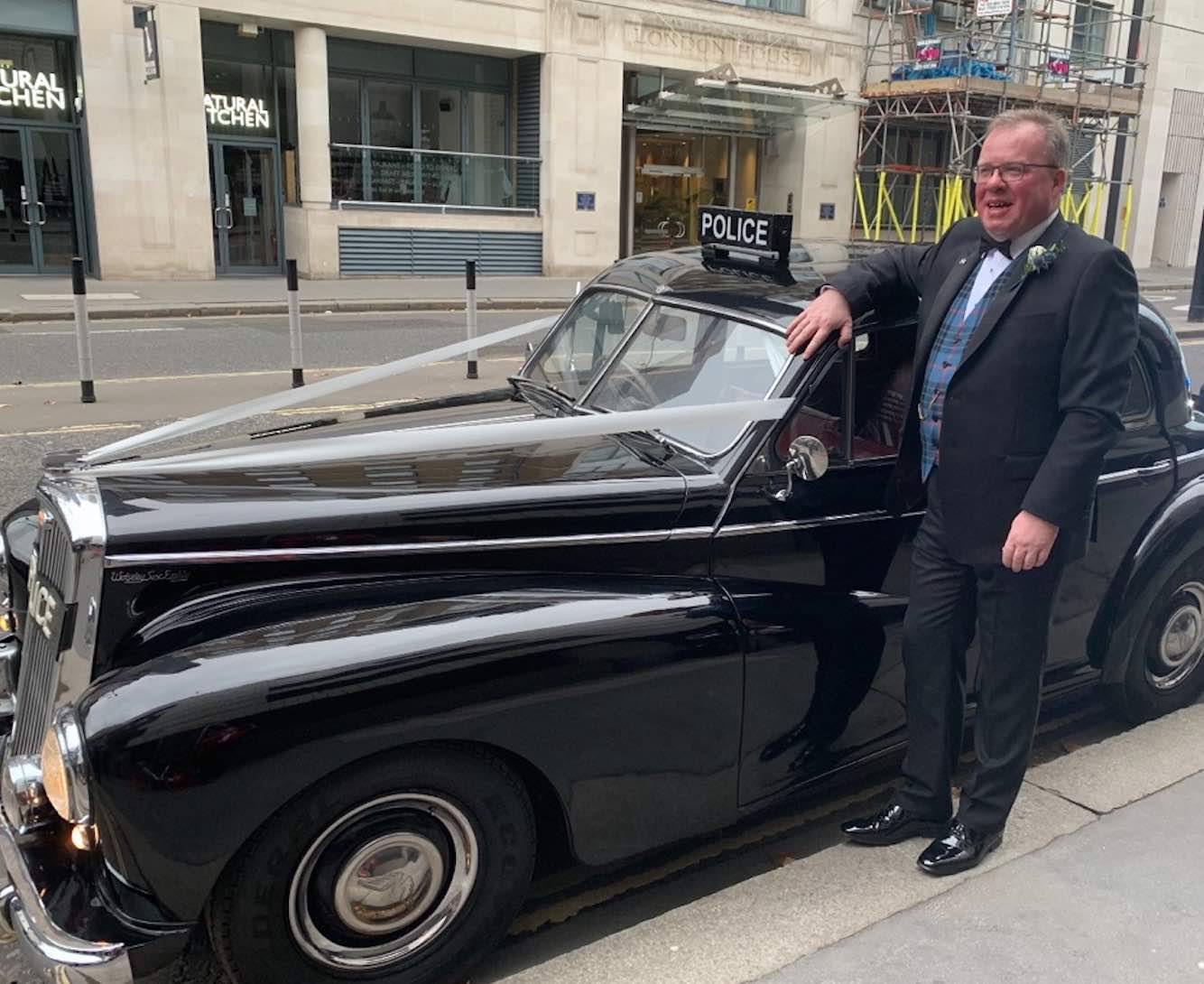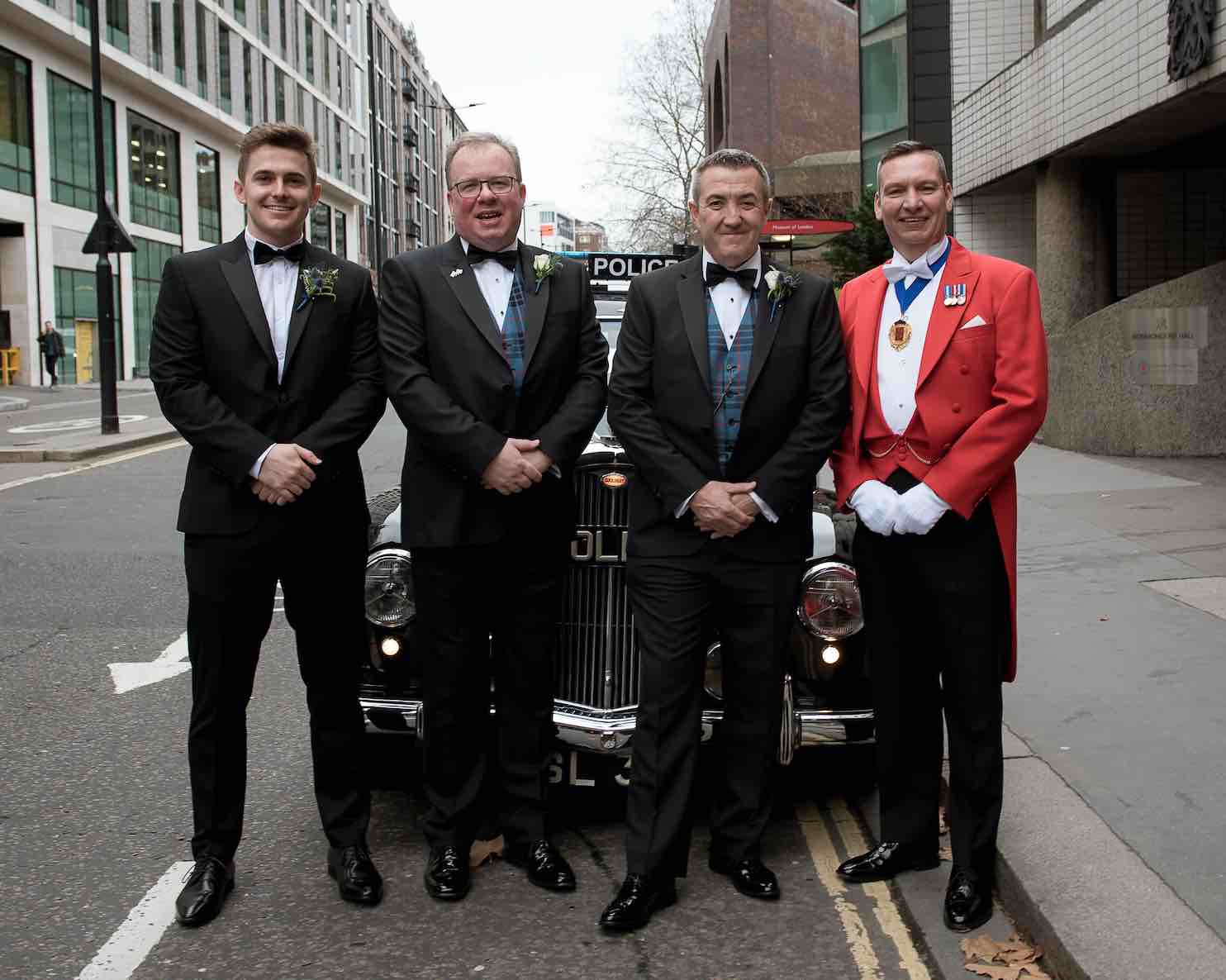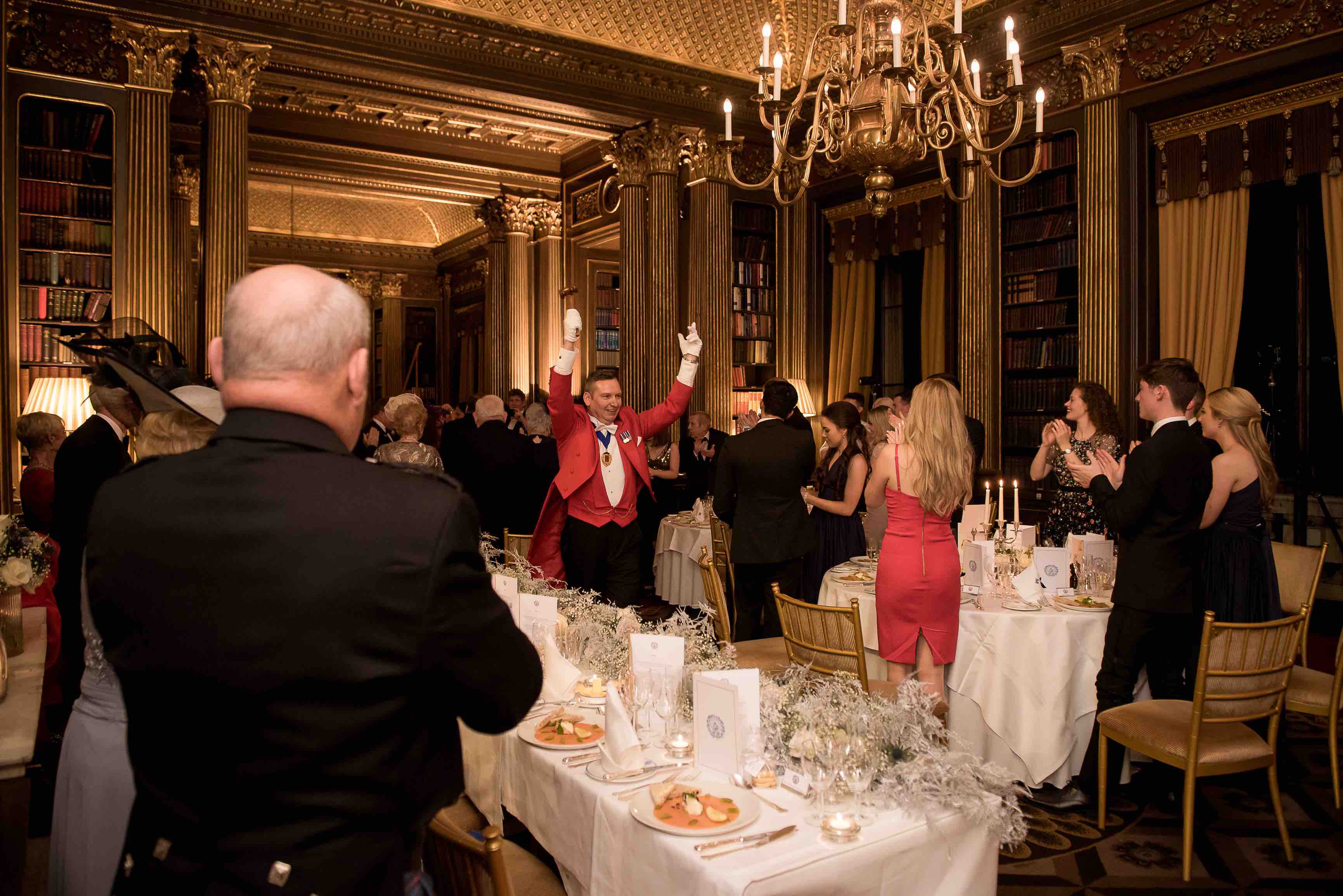 "Craig went far beyond what we expected from a toastmaster. He was exceptionally organised and gave us some great advice in the planning stages. He worked incredibly well with the other key people such as the photographer, videographer, venue and transport providers. Many of our guests commented on how terrific he was. He is highly professional, but at the same time very personable. We can't recommend him enough."
Awards Ceremonies
Met Police Long Service Ceremony
The event was hosted by The Commissioner of Police of the Metropolis, Cressida Dick OBE QPM, who presented Long Service Medals on behalf of HM The Queen to 110 Police Officers and awarded Long Service Certificates to 10 members of Police Staff.
The Police Long Service and Good Conduct Medal is a decoration for police officers of the United Kingdom. First instituted in 1951 by King George VI, the medal is presented at 20 years service as a mark of the Sovereign's appreciation of long and meritorious service.
I felt privileged to play such a pivotal part at such a proud day for his former colleagues.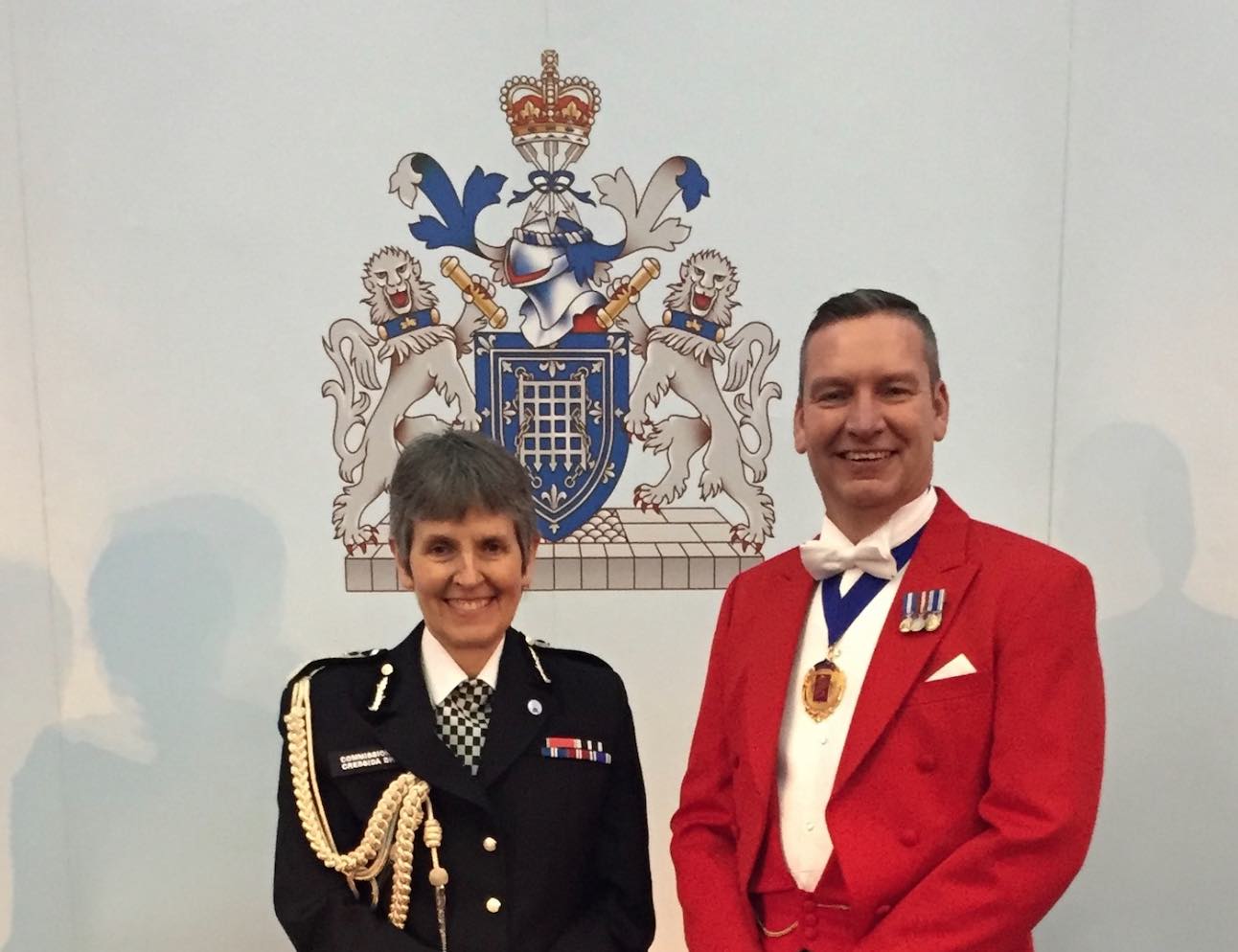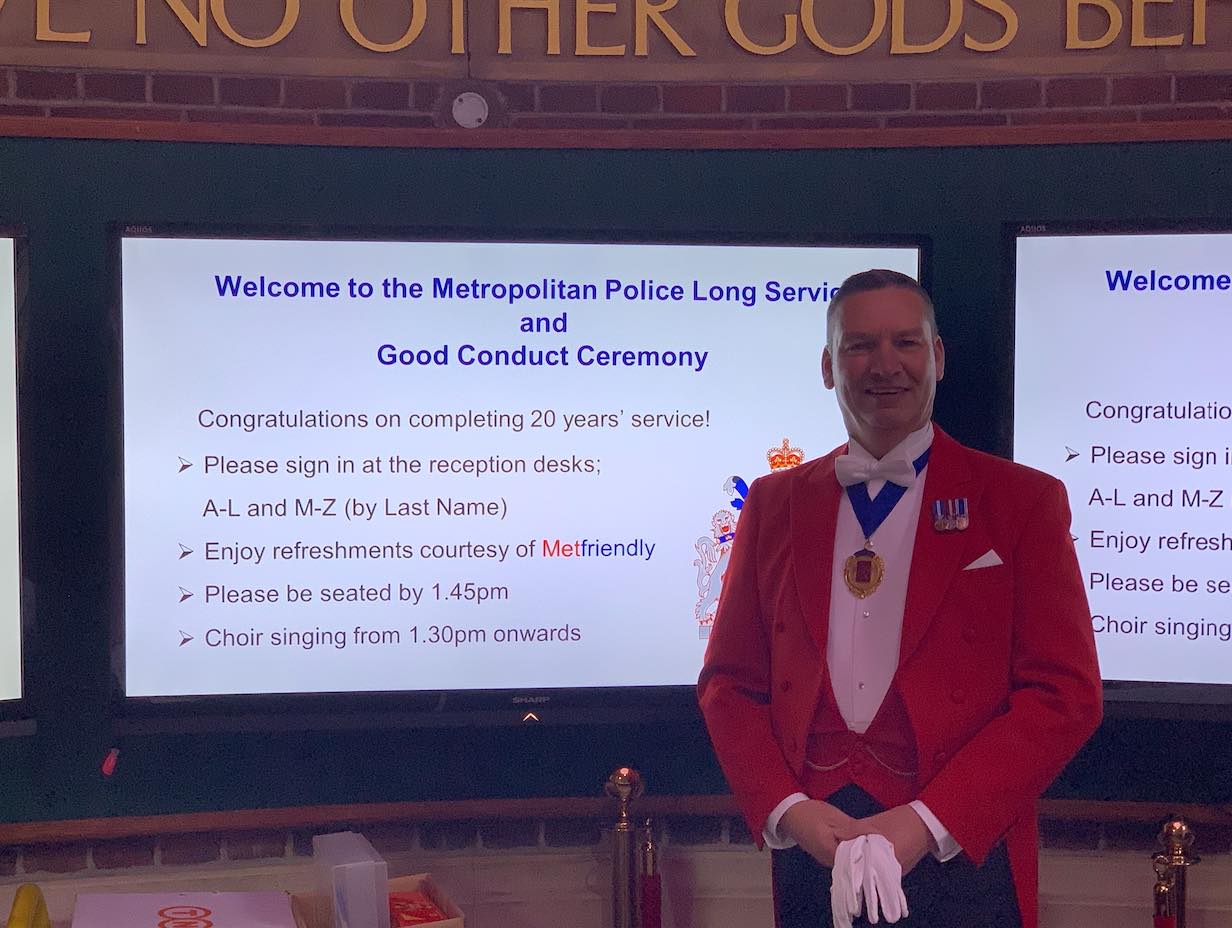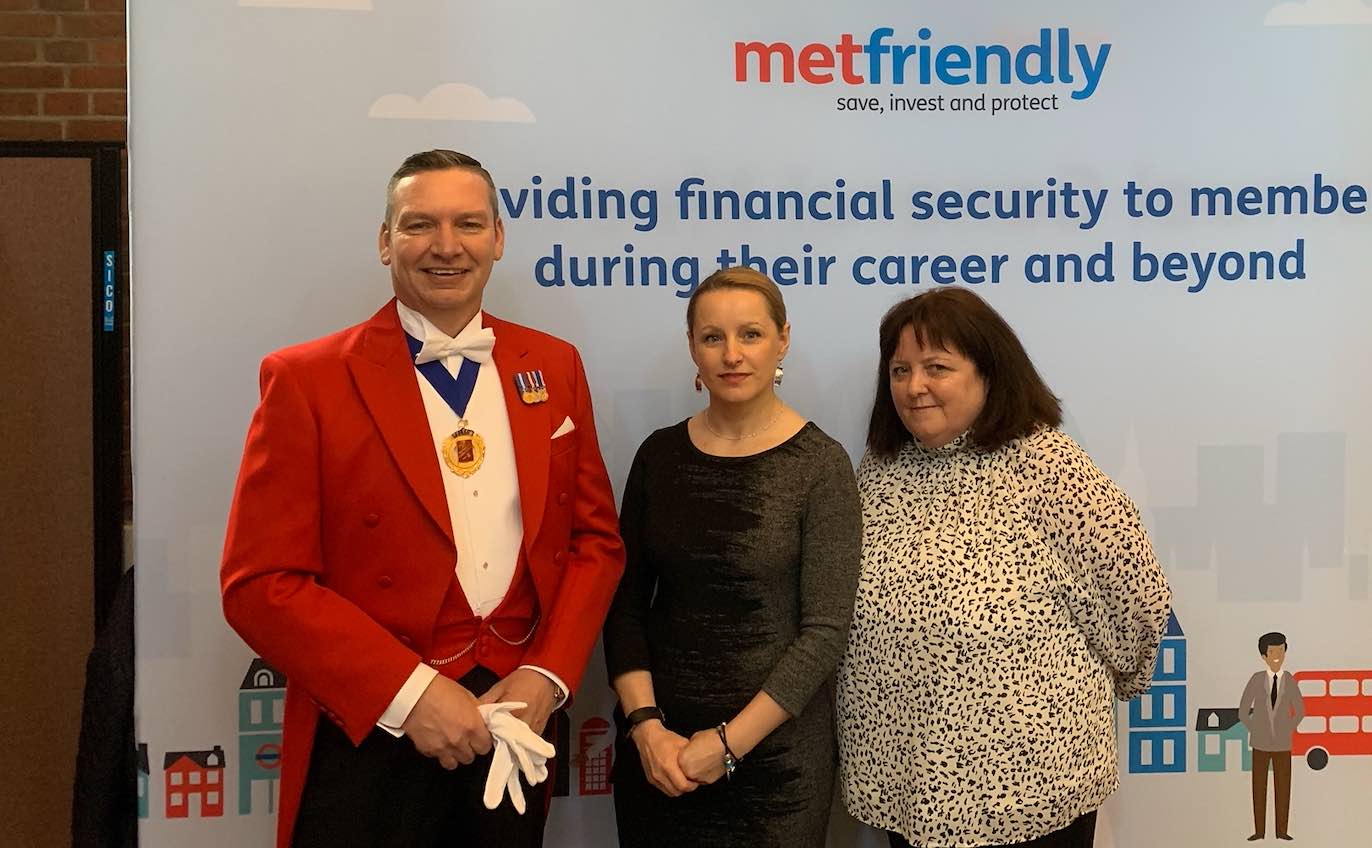 "Craig combined his professionalism as a Master of Ceremonies with his experience in the police service to create a fantastic atmosphere for colleagues who were receiving their Long Service recognition awards.

 
His planning, preparation and attention to detail are second to none and his performance on the day was exceptional. We were so impressed that Craig will now officiate at every MPS Long Service, Retirement and Commissioners Commendation Ceremonies."
 Jewish Events - Wedding
Anita & Joe Jayson
I formed a great relationship with Anita, Joe and the team at Tatton Park in Cheshire to deliver an amazing wedding for our happy couple.
With Joe from a Jewish background and Anita with a Persian heritage, meant this was a day with a wide variety of religious and cultural events. 
I worked closely with the Rabbi, Caterers and family to ensure all the elements of Hamotzi, Benching and Sheva Brachot were included alongside the Sofreh Ceremony. I also ensured the DJ and Band were fully updated so a significant amount of Israeli and Persian dancing was included in proceedings.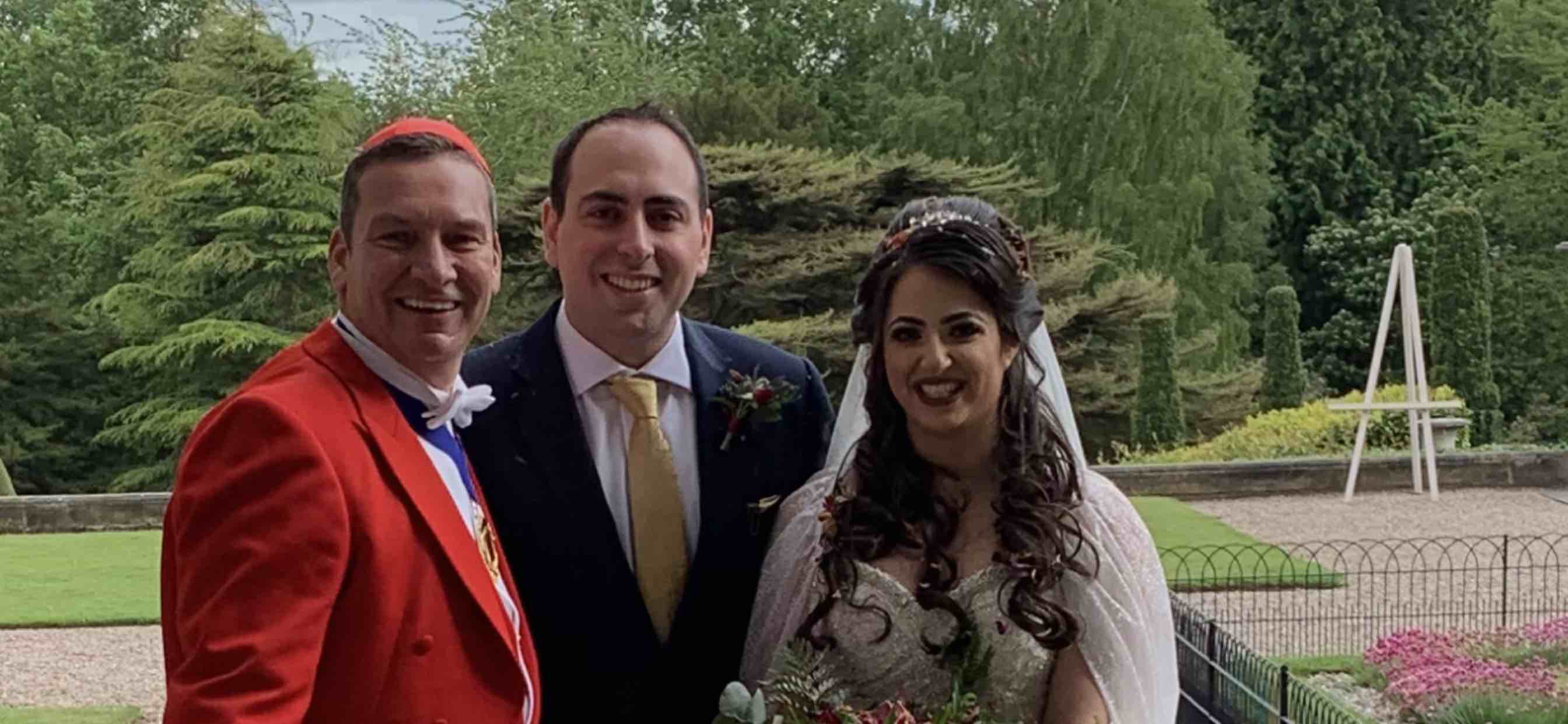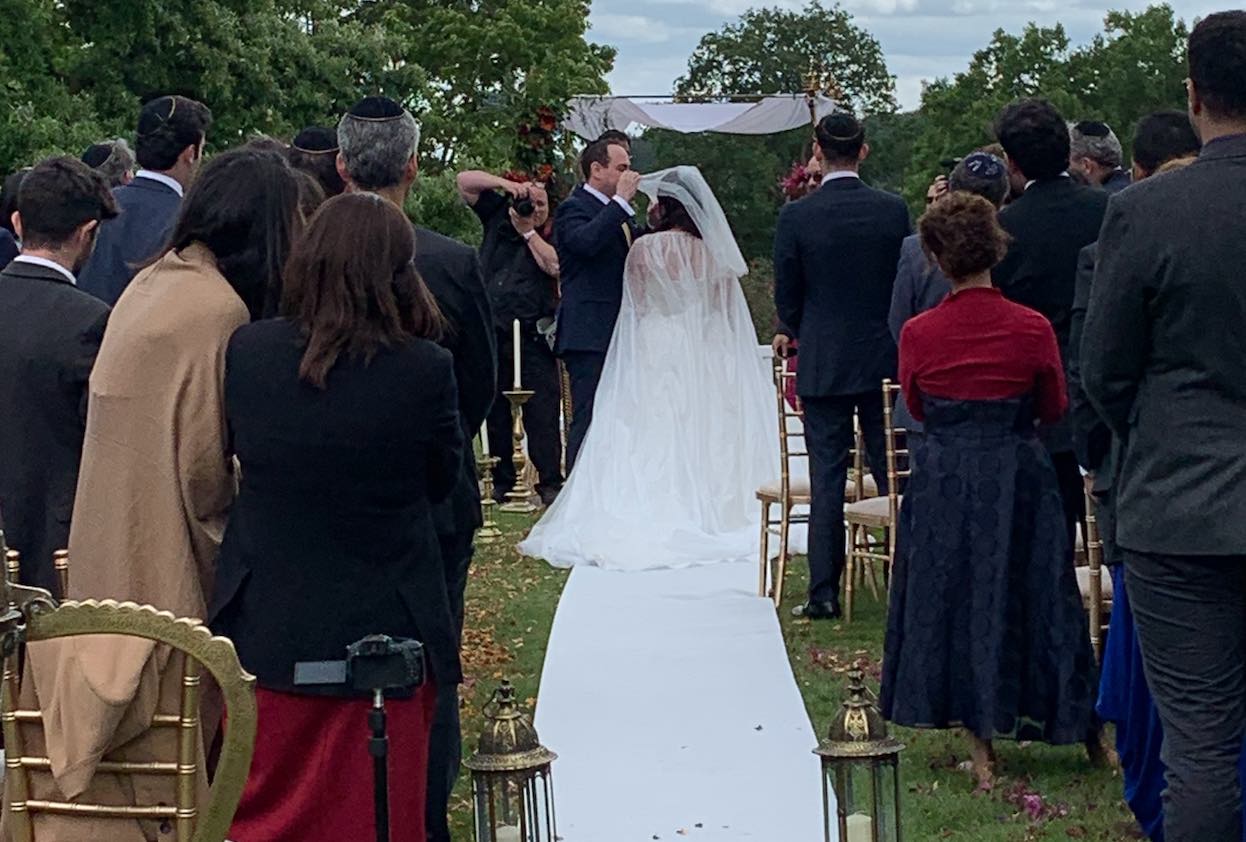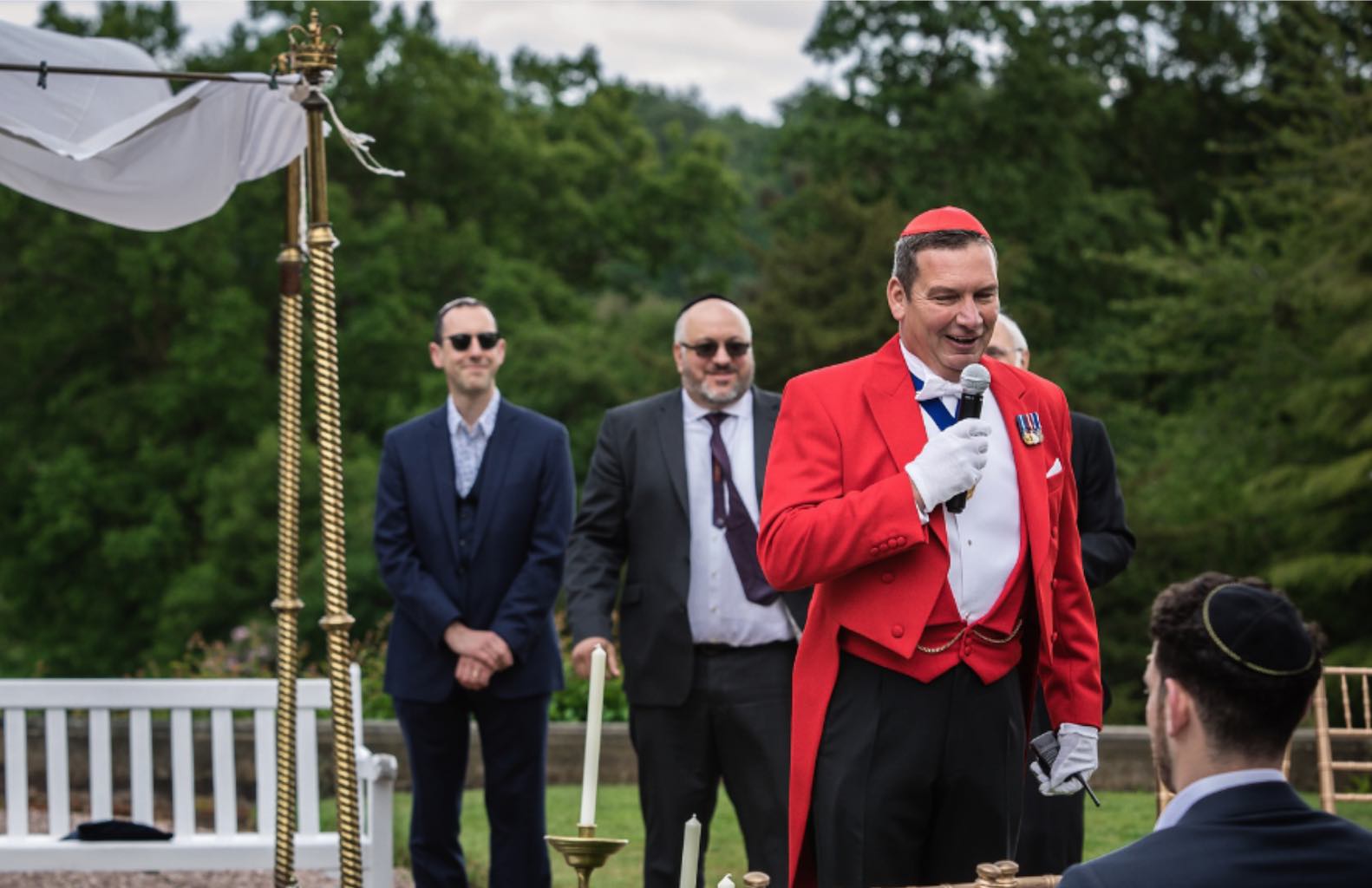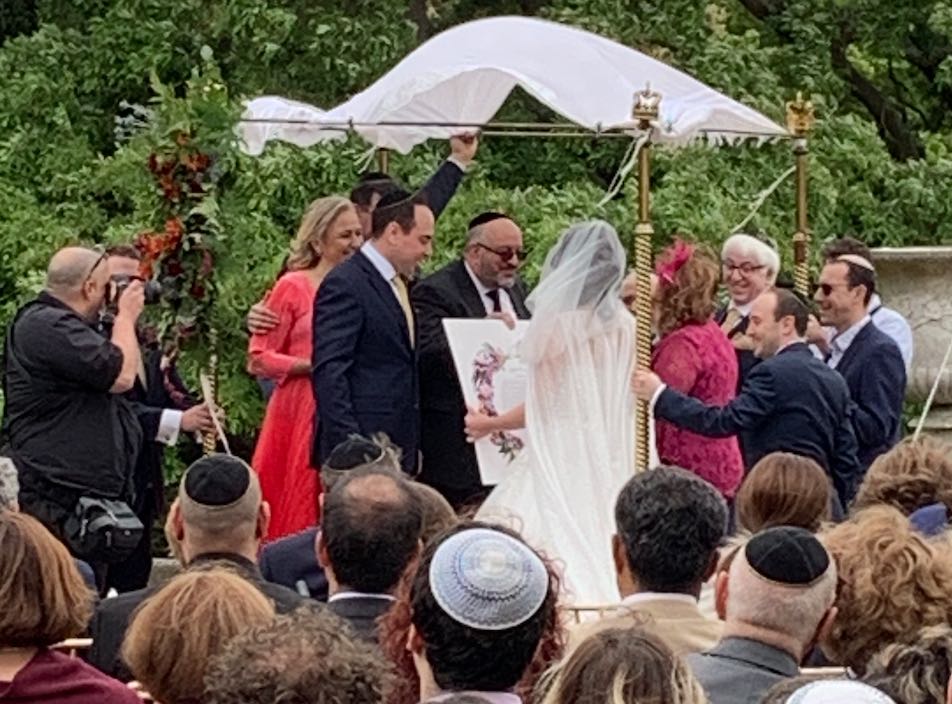 "Thank you for a fantastic job in keeping the whole day organised and managing a crowd of just under 200 guests. You managed to keep us on track and well organised. My grandparents are forever grateful in all you have done in supporting them throughout the day!
Many people have commented that it was the best wedding they have ever been too and we owe you a big thanks in helping to execute all my planning in making this a dream wedding!"
Awards Ceremonies
Police Bravery Awards
I was the toastmaster at this annual black tie dinner in London attended by over 500 guests. It is a very prestigious event attended by the Commissioner of the Metropolitan Police Service together with dignitaries and television celebrities.
The ceremony recognised the bravery of two police officers who were seriously injured following the London Bridge Terrorist Attack.
In attendance on the Top Table were The Commissioners of The Metropolitan Police and London Fire Brigade, A High Court Judge, Member of Parliament, HM Inspector of Prisons all with various honorifics that I announced into dinner before introducing a number of speakers to the 300 guests.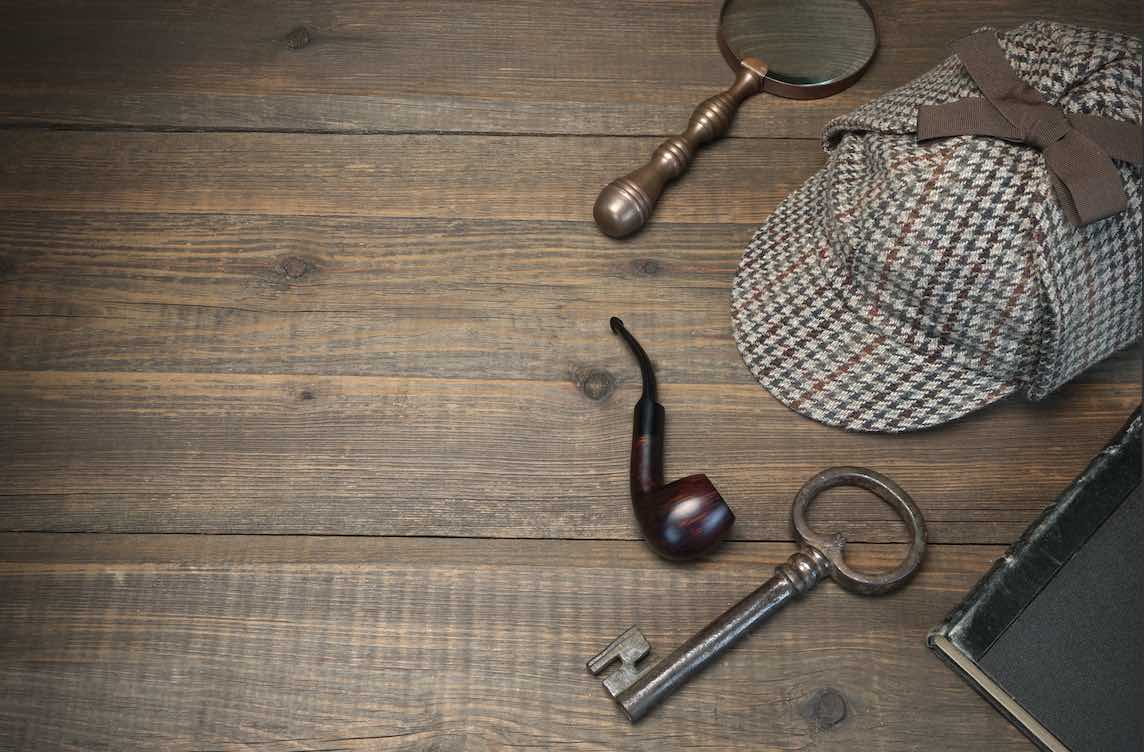 "Craig's experience gave him the ability to advise, adapt and provide instant solutions during the evening.  He has charm, flexibility and eye for detail ensured the event flowed to a realistic yet relaxed schedule. His personality and humour added gave a personal touch to the night offering a truly professional service. 
I would not hesitate in recommending him to family, friends, or colleagues in the future. From my own experience he set the benchmark that others should try to emulate.
I highly recommend Craig. His unique skills mean that he is much, much more than a Toastmaster!"
Weddings & Civil Ceremonies
Nick and Elli Gunn
Another amazing day in which the couple had sole use of this magnificent venue.
It just so happened that this day also saw the marriage of Harry and Megan over in Windsor. To mark this, I wrote to Kensington Palace to ask the Duke and Duchess of Sussex to offer their congratulations to Nick and Elli that I could read out during the wedding breakfast.
The beautiful weather meant the ceremony could be conducted outside in a beautiful setting by the lake.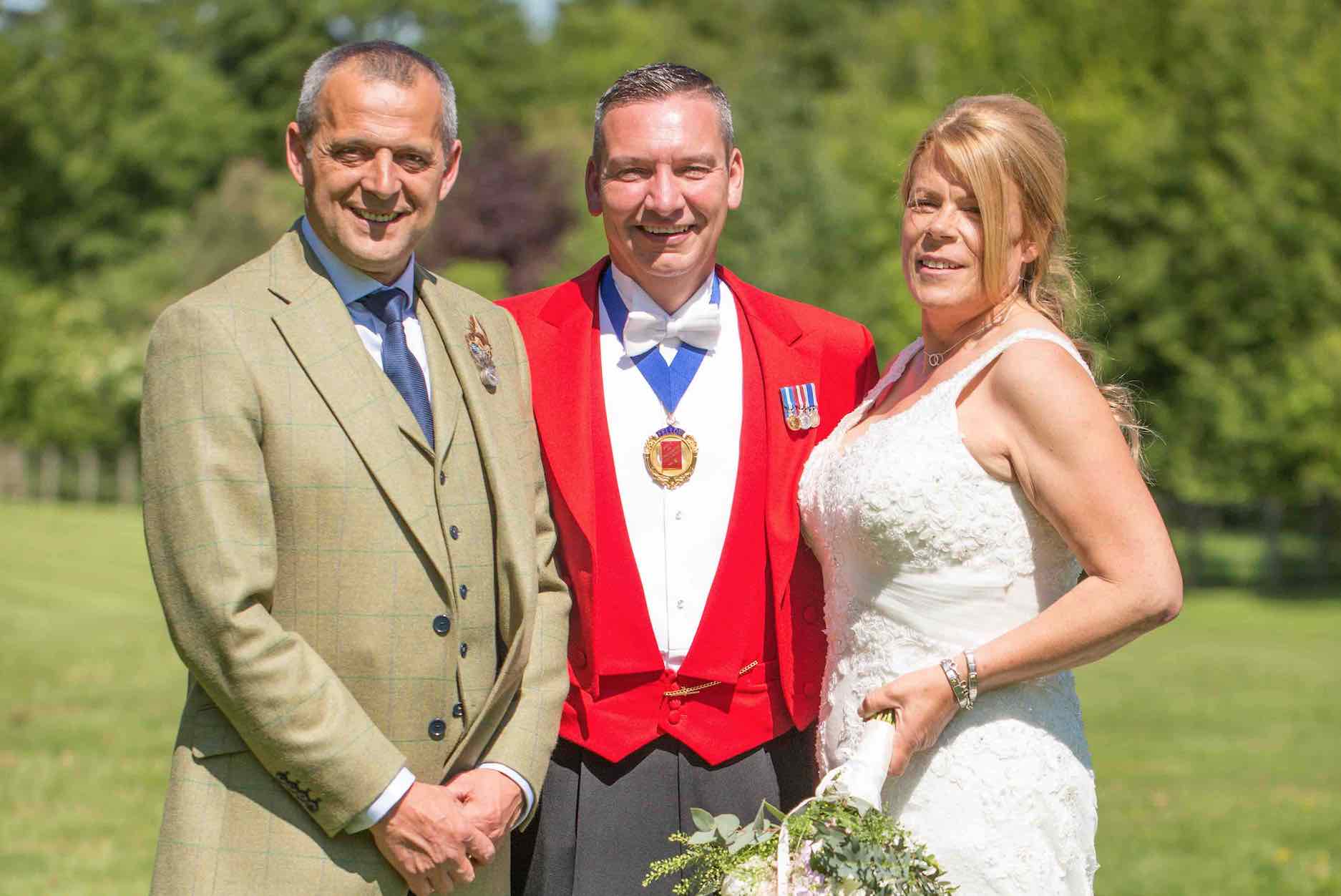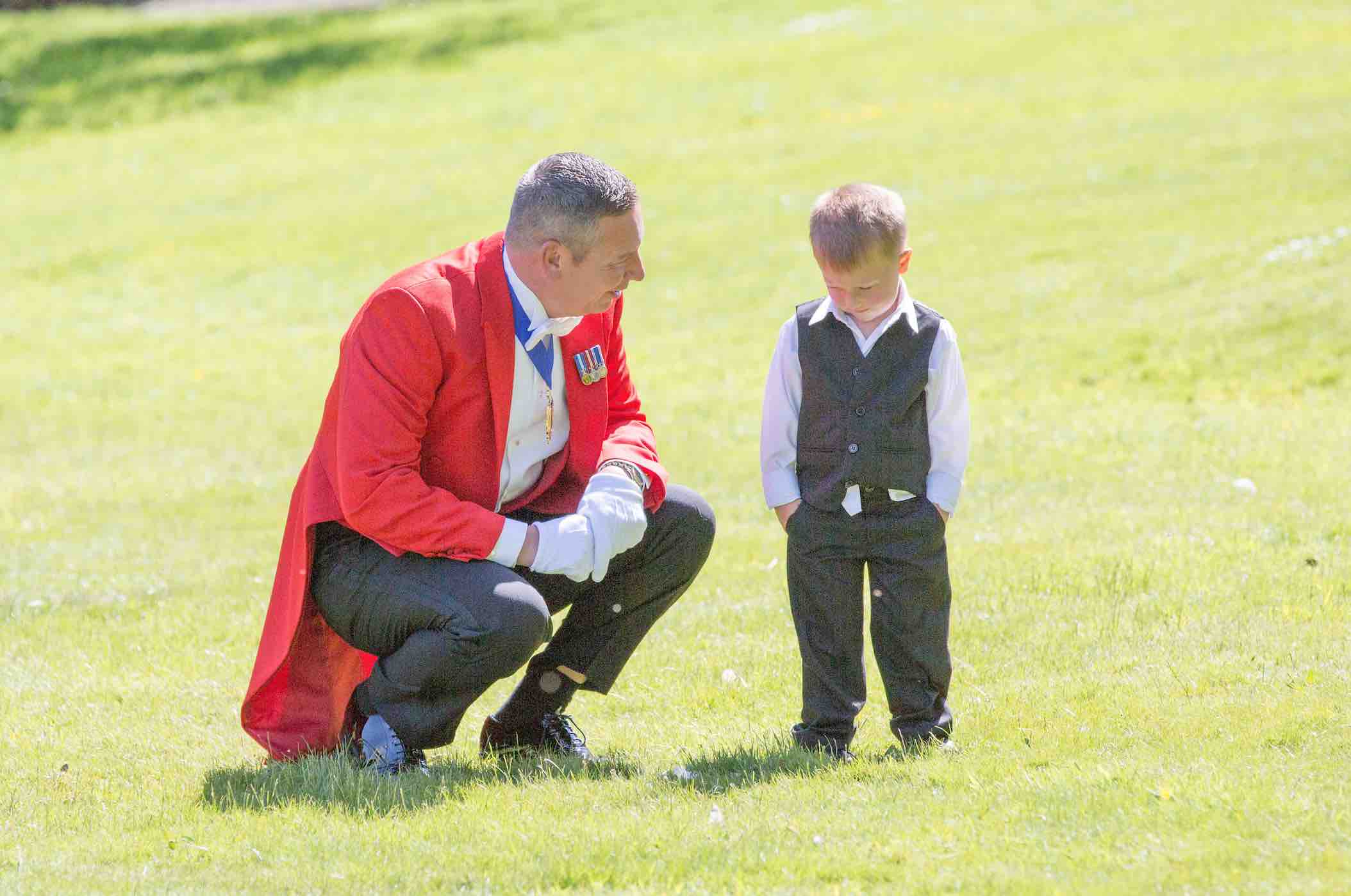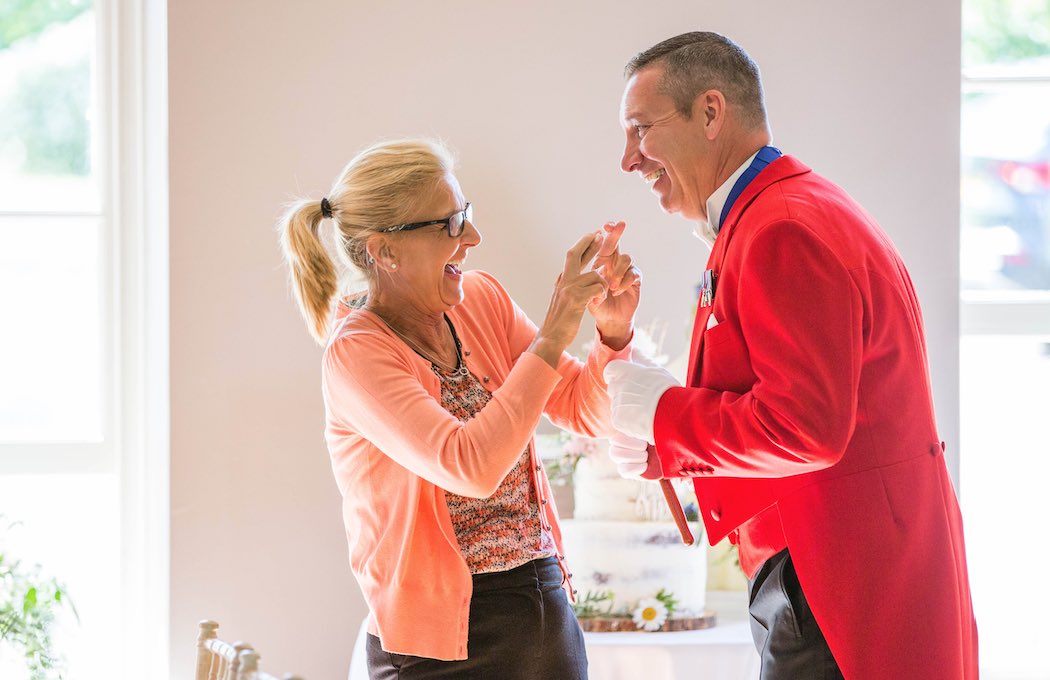 "Craig was the absolute professional, getting involved when needed but not overpowering. He was impeccably turned out and was the key to the smooth running of our wedding. Many of our Guests were highly complementary of the way in which he conduced himself in the Toastmaster role."
"I wish we had a Toastmaster here at every wedding, you make our job easy."
Banquets & Dinners
INSPIRE Charity Awards Dinner
INSPIRE is an education and business charity helping young people achieve their aspirations. The evening was designed to highlight the amazing work of the charity that included reception drinks, call to dinner, speeches, live music and an auction and a five course meal for 250 guests.
I worked closely with the event organiser to develop and implement a schedule that ensured all guests had a memorable and enjoyable evening.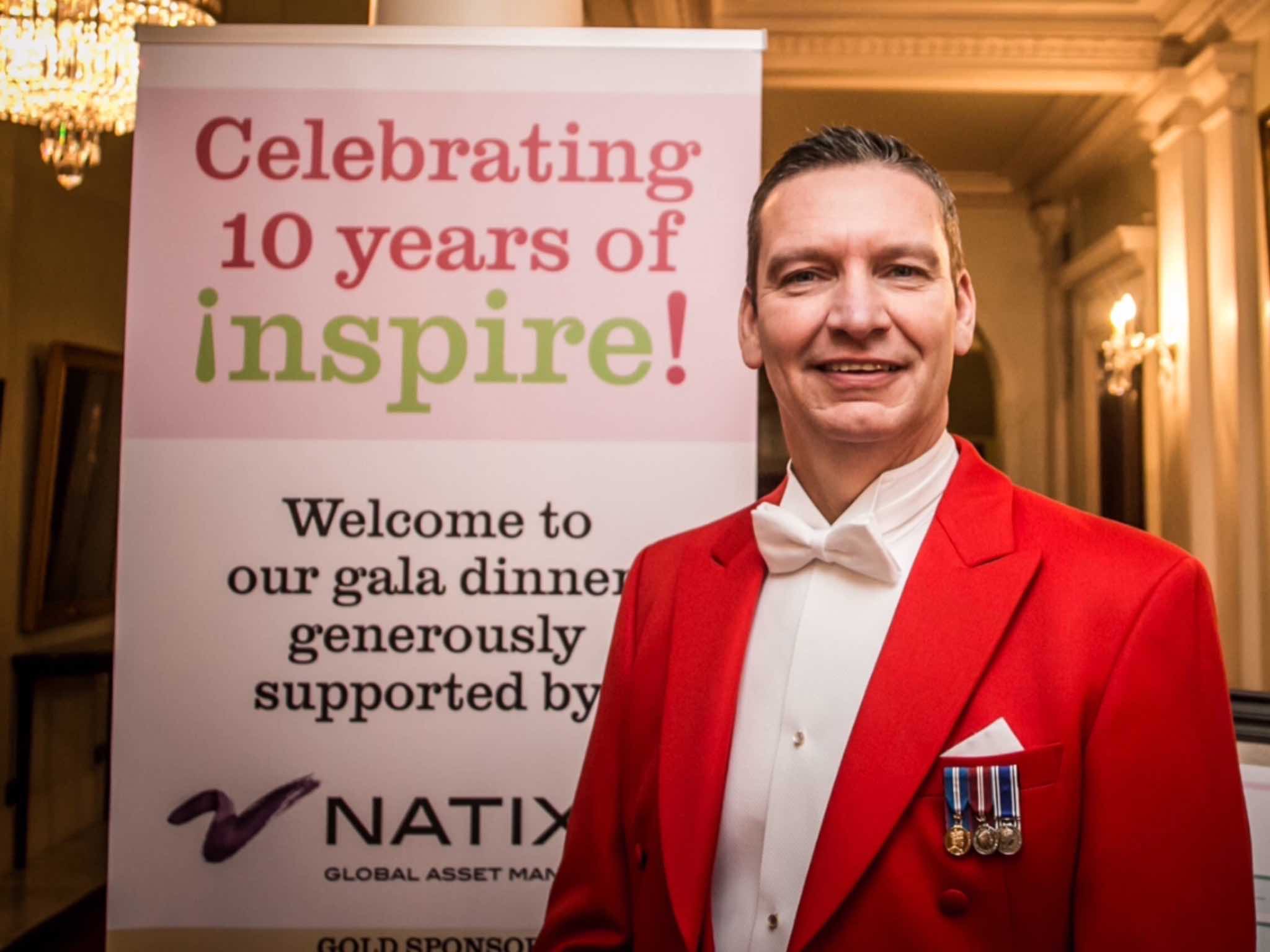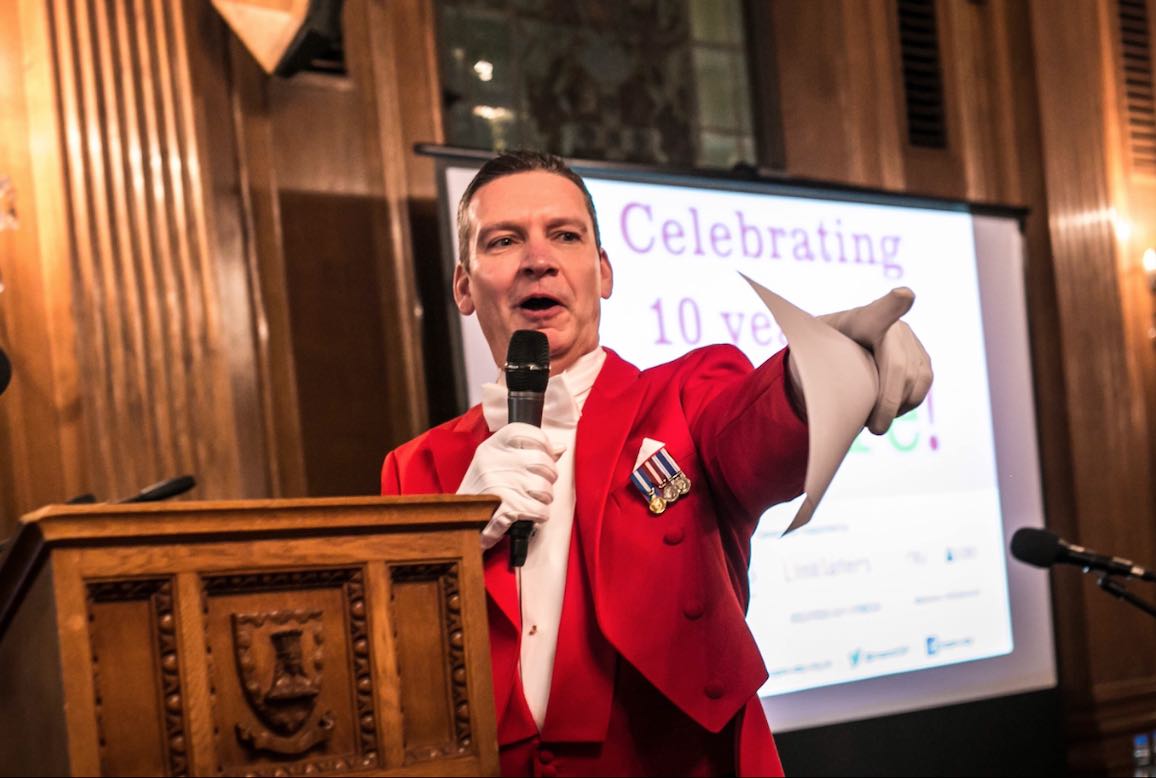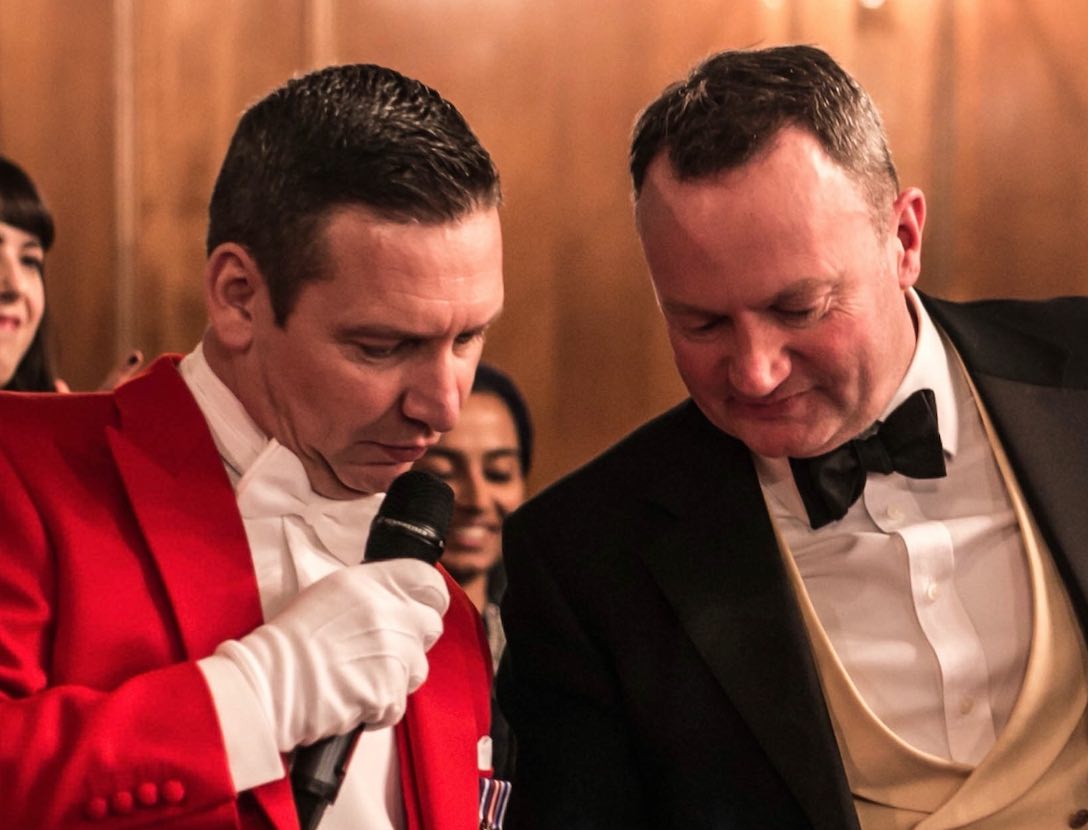 "Craig made a major contribution to the success of the event, making sure everything ran like clockwork. and remaining calm and assured, adapting to changes on the night itself. He was heavily involved in the planning of the event and his attention to detail was second to none. As part of the evening, he played role of auctioneer for the charity auction; his approach ensured that the audience were engaged and participated resulting in a significant sum of money being raised for our charity."
Banquets & Dinners
RAF Dinner & Dance
This formal dinner and dance was also a surprise celebration to honour a Squadron Leader who had devoted over 50 years of his life to supporting young people in the Air Training Corps prior to joining the RAF.
I was able to bring elements to proceedings that added significant gravitas to the event including playing the RAF March Past to mark the arrival of the guest of honour.
I liaised throughout with the venue management on behalf of the host ensuring they could enjoy the event throughout.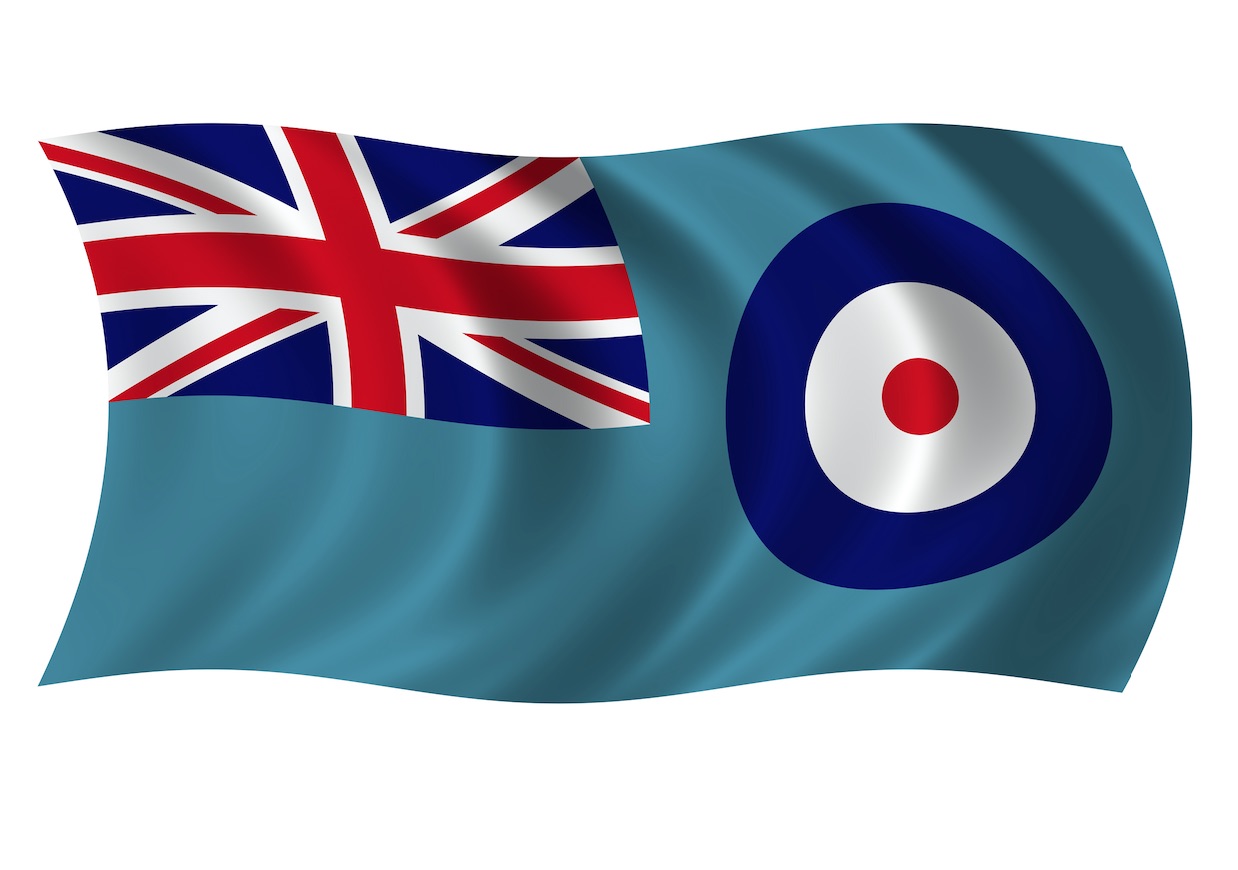 "Craig ensured the guests were seated, the guest of honour and speakers introduced and he liaised with the venue management on our behalf ensuring we could enjoy the event. An added bonus was the gravitas an immaculate, liveried master of ceremonies gave to the event which made it all the more memorable."
Banquets & Dinners
Probus (Rotary) Club Anniversary Dinner
I worked closely with the Club Chairman and Committee to devise a plan to mark the important milestone for the club, 50 years since like minded Professionals and Business people came together to still give back to their community.
I oversaw the arrival of guests (including the Rotary Club President, Local Borough Mayor and Member of Parliament), reception drinks, receiving line, formal entry, grace, loyal toast, speeches and introducing the DJ & Dancing.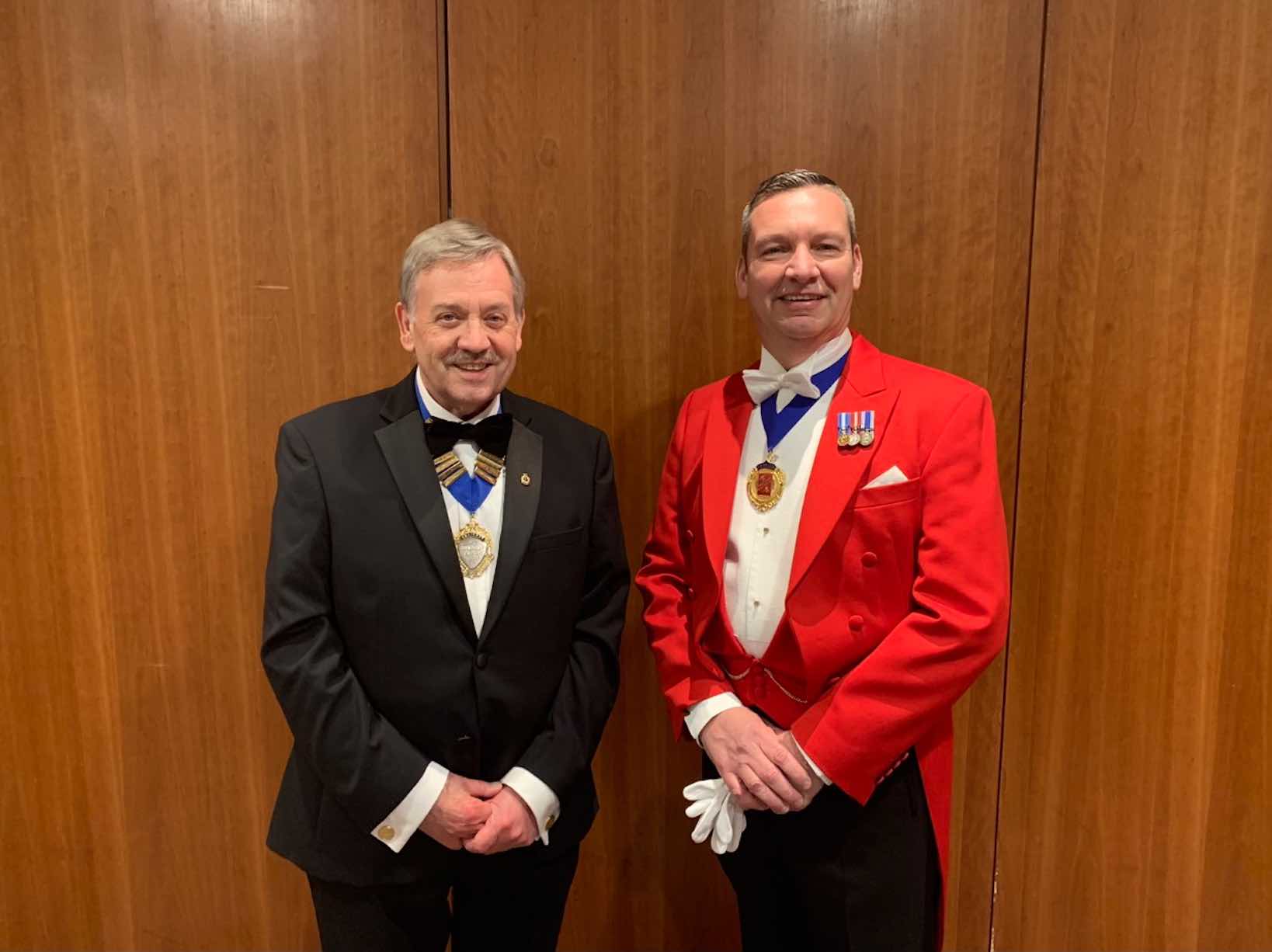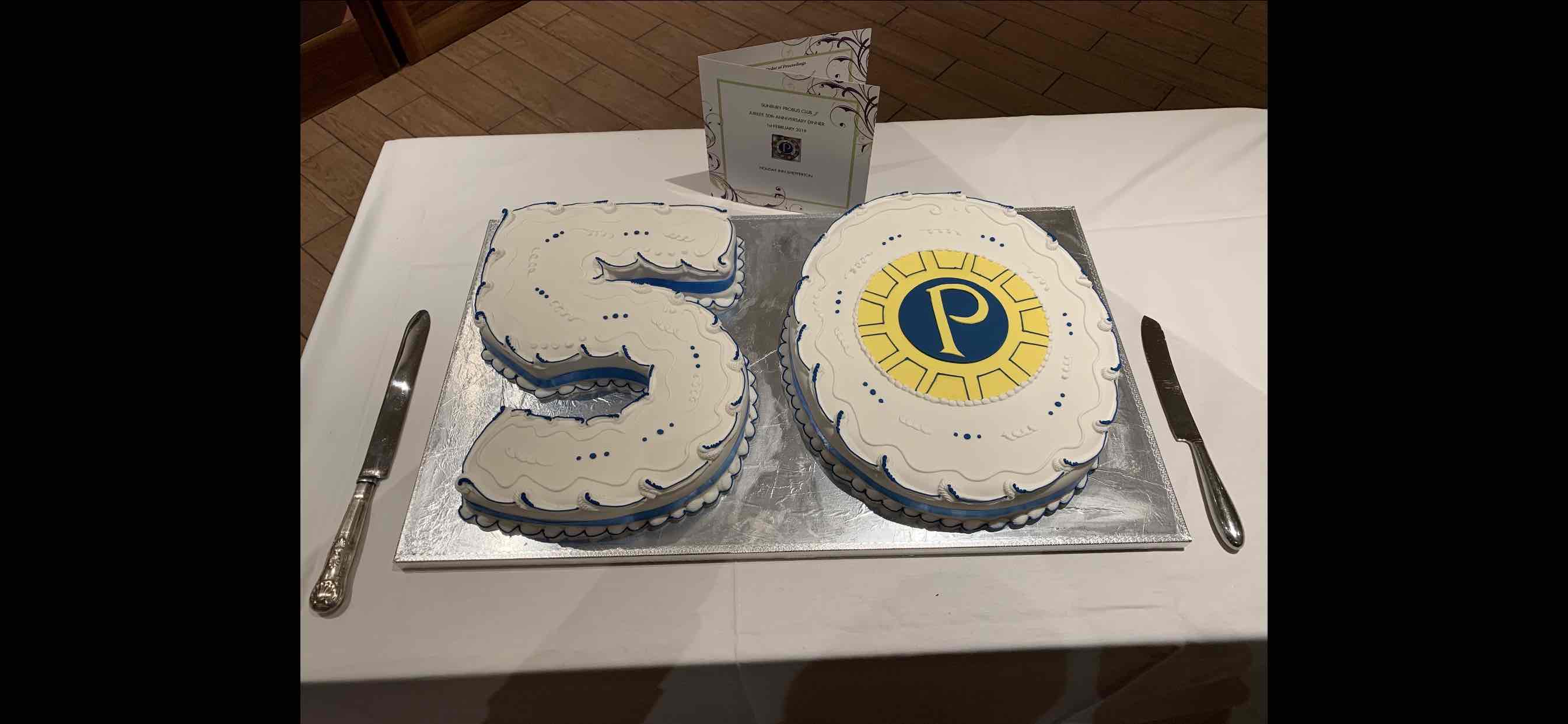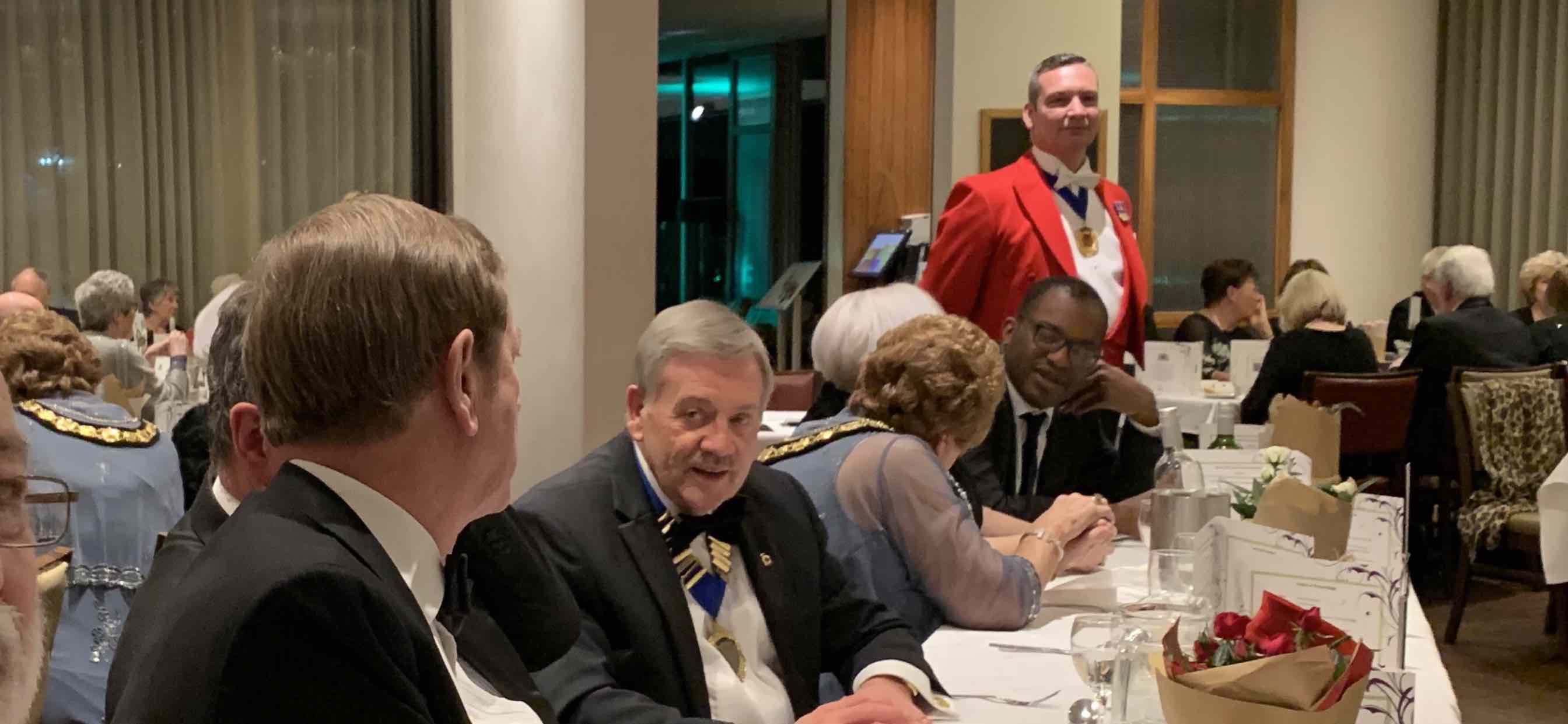 "Craig's help and assistance on the run up to our dinner was exceptional and his presence on the night certainly helped the evening go smoothly. Craig had an excellent grasp of protocol so that our distinguished guests that included the Lord Lieutenant of Surrey, Mayor & MP for Spelthorne and Rotary Club President were announced with accuracy and professionalism.
I can also confirm that all the other guests had a memorable night and were very impressed with the whole organisation of the evening. The members and guests wanted to have a night to remember and they certainly got that."
Masonic Events
Masonic Ladies Festival
For the third year, I have been invited back to Toastmaster for the Sudbury Lodge Ladies Festival.
I work with the festival committee to create a plan that included the formal and fun elements of the evening that met with great praise from numerous guests.
A highlight of the evenings has become my ability to raise a significant amount of money for the lodge charities (over £2500 at the 2017 event) the vast majority coming from my ability to run an effective and fun based auction.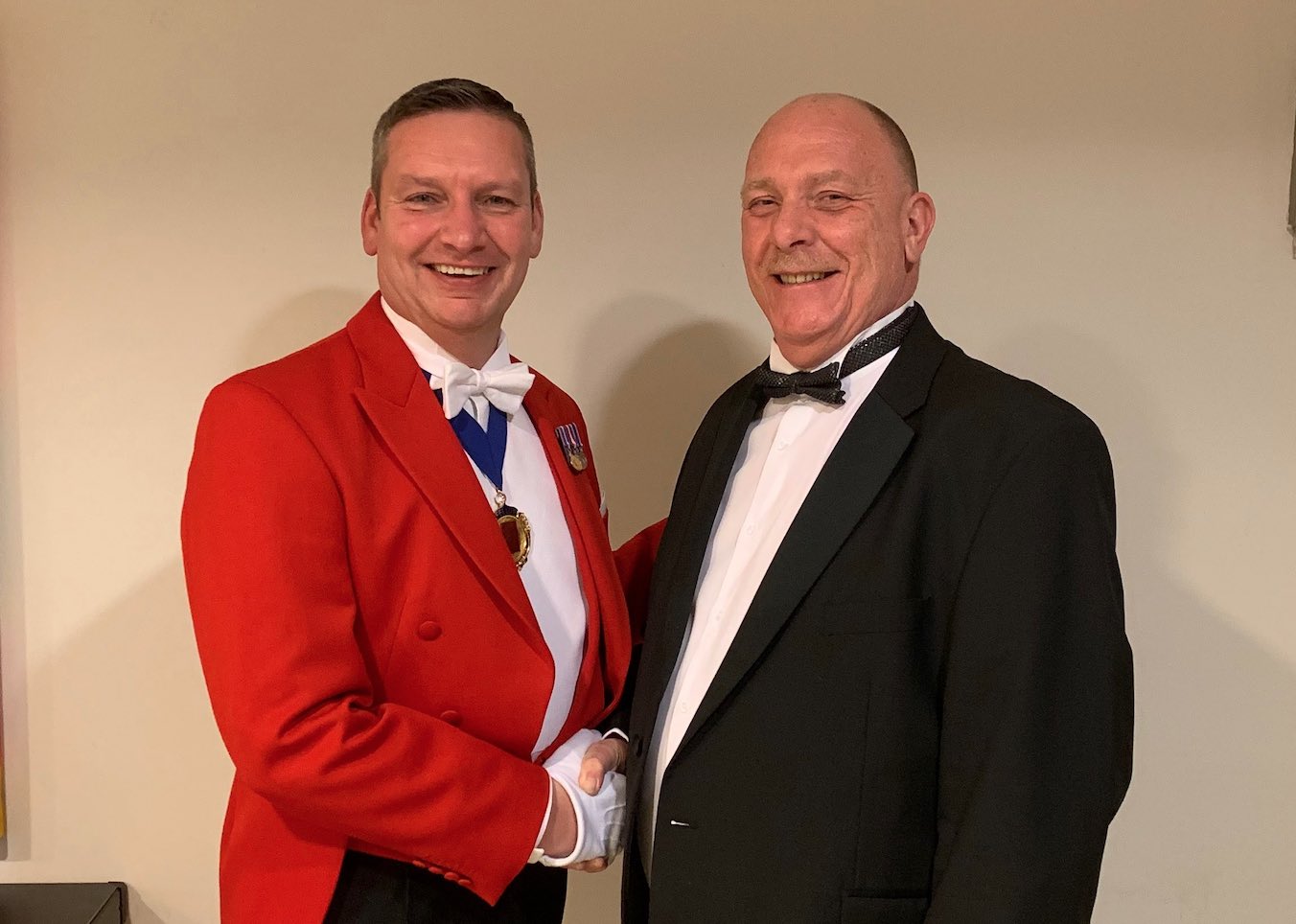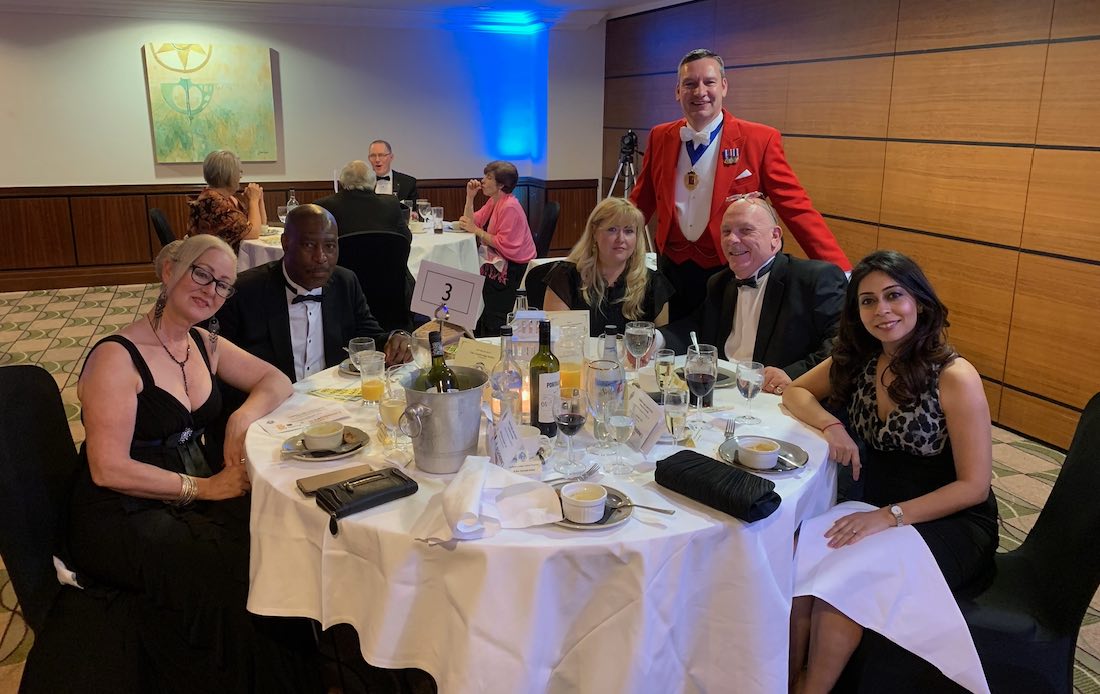 "Craig is a very competent professional and friendly Toastmaster and person, and is a credit to the Guild of Professional Toastmasters. He is very supportive and meticulous during the lead up to our Ladies Night, and continues in the same vein during the evening itself.
He is very well turned out, and nothing is too much trouble for him. I would thoroughly recommend his services for future clients."
Awards Ceremonies
Digital Policing Awards
This awards ceremony is delivered annually by the National Police Chiefs Council and Blue Lights Digital recognising the incredible achievements of officers and staff in digital investigation and cyber crime investigation across international law enforcement agencies.
I support the overall planning of this event which is required to run like clockwork over a 4 hour period during which keynote speeches are given, a full dinner is served and awards are announced and celebrated with a high profile international audience in attendance.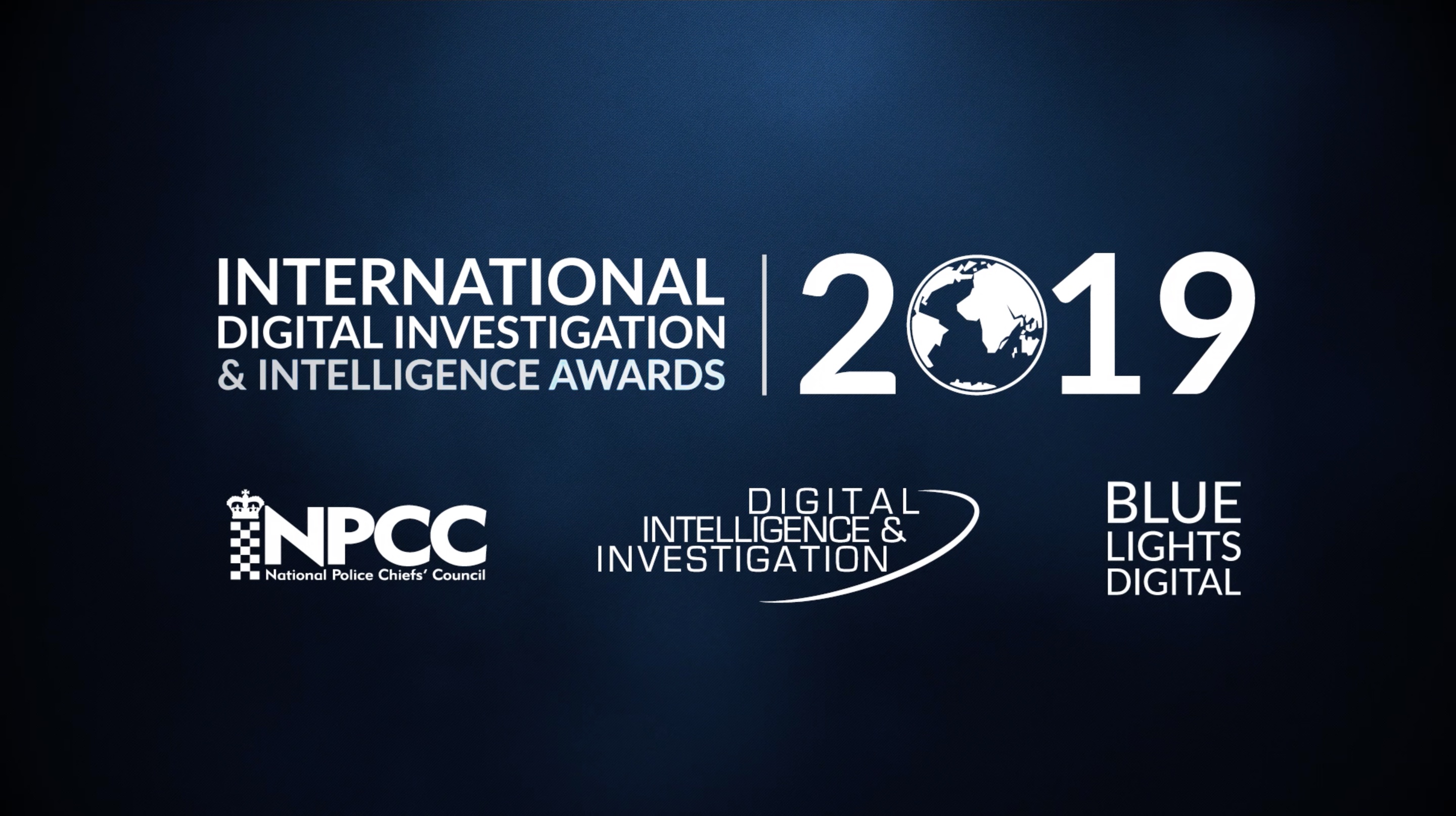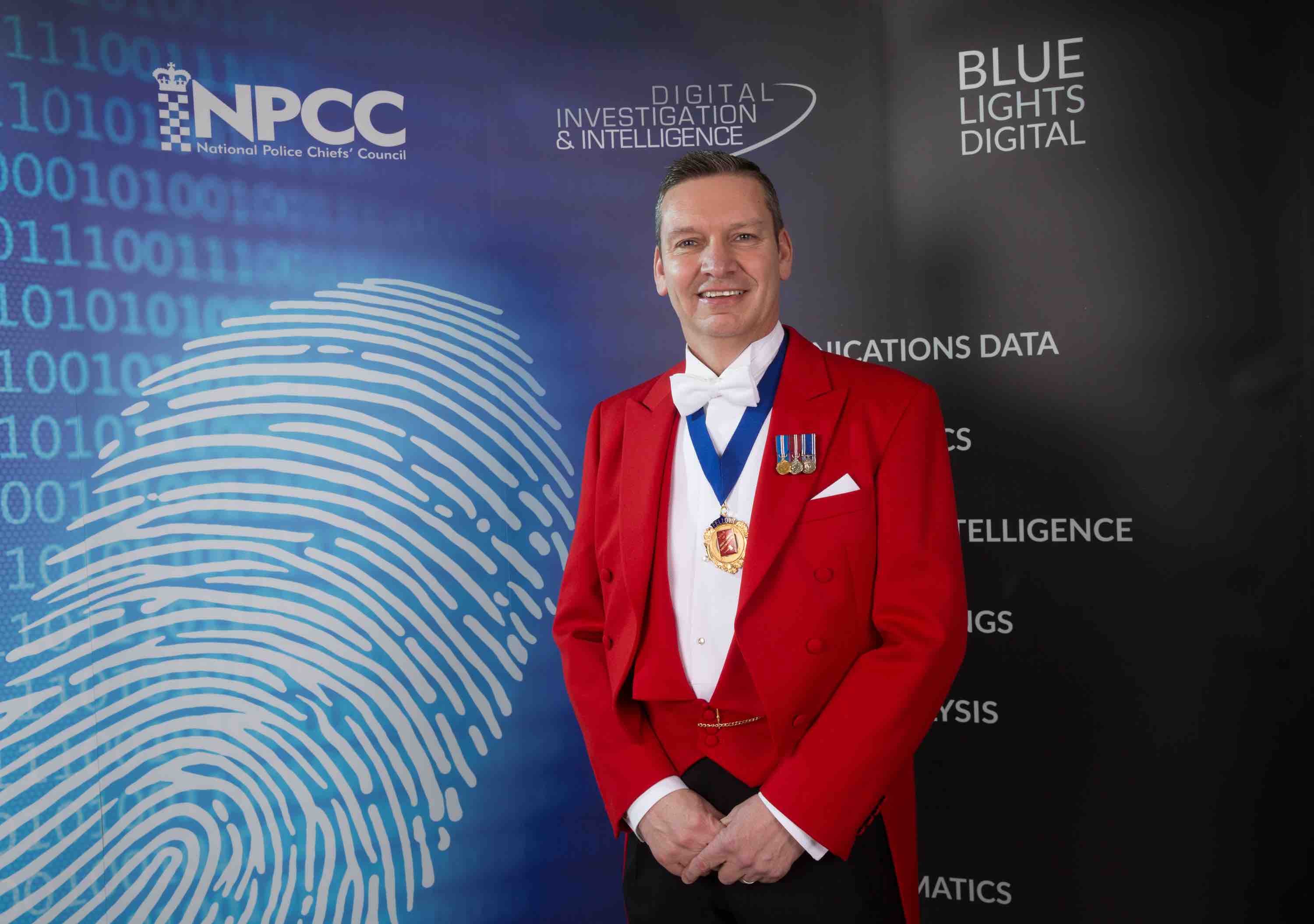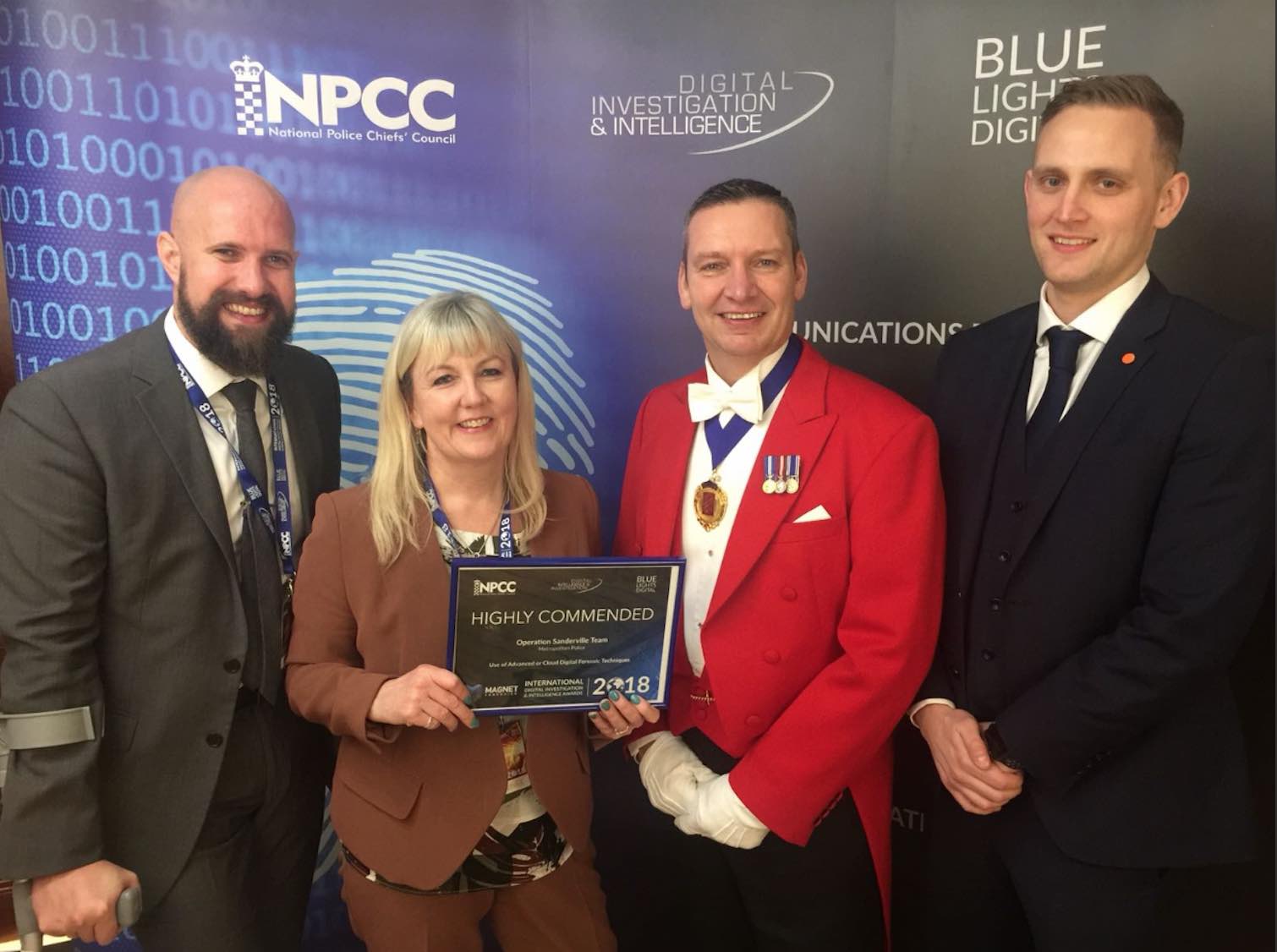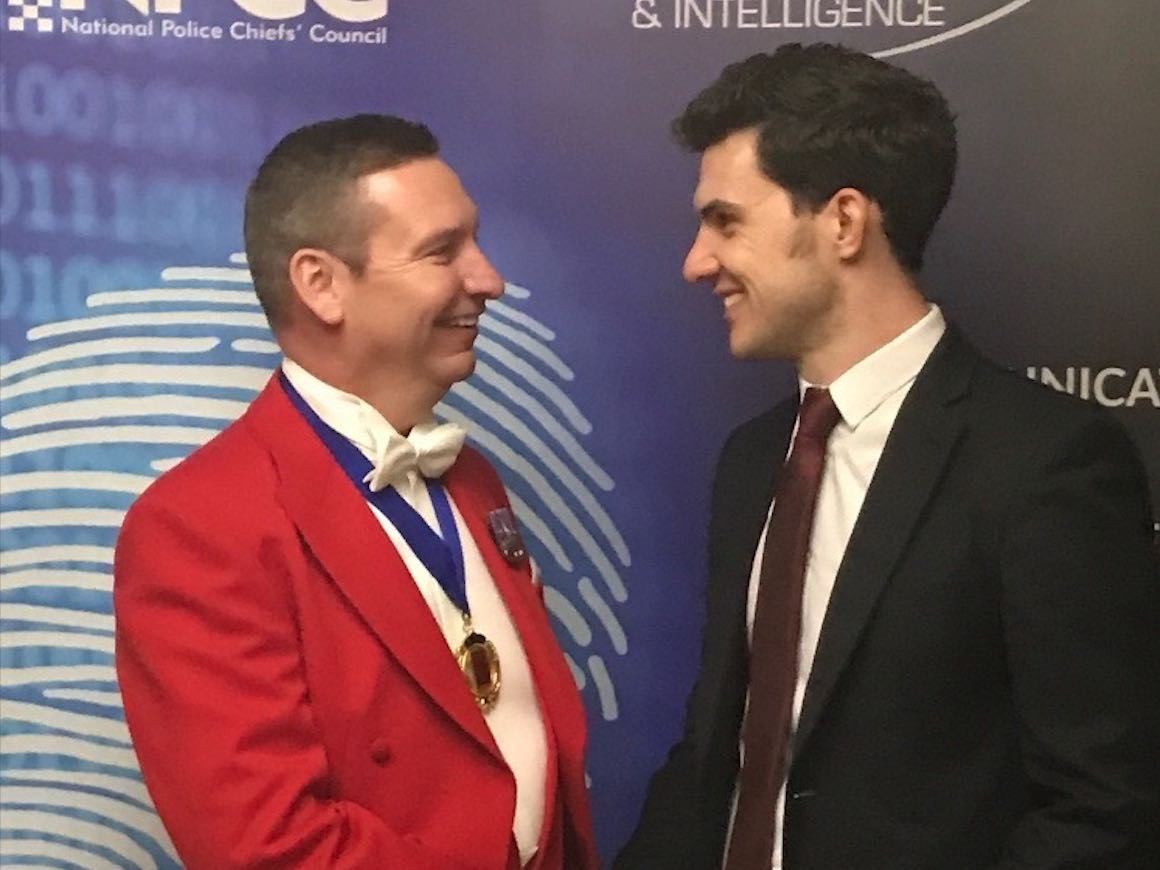 "Working with Craig year on year has been critical to delivering the level of event we desired. His attention to detail and professionalism blended with sense of humour and ability to engage an audience makes him the perfect Toastmaster for our event.
We look forward to working with Craig for the third time in 2019 and in future years."
Weddings & Civil Ceremonies
Jessica and Yuyang Wang
Jessica and Yuyang live in Hong Kong yet we still formulated a comprehensive schedule of events plan that met their wishes.
With this being my first Chinese Wedding, I took the time to learn elements of Cantonese language and culture to make my performance personal and bespoke that led to me developing a great rapport with family and guests.
This included overseeing the tradition of serving tea with parents of the bride and bridegroom.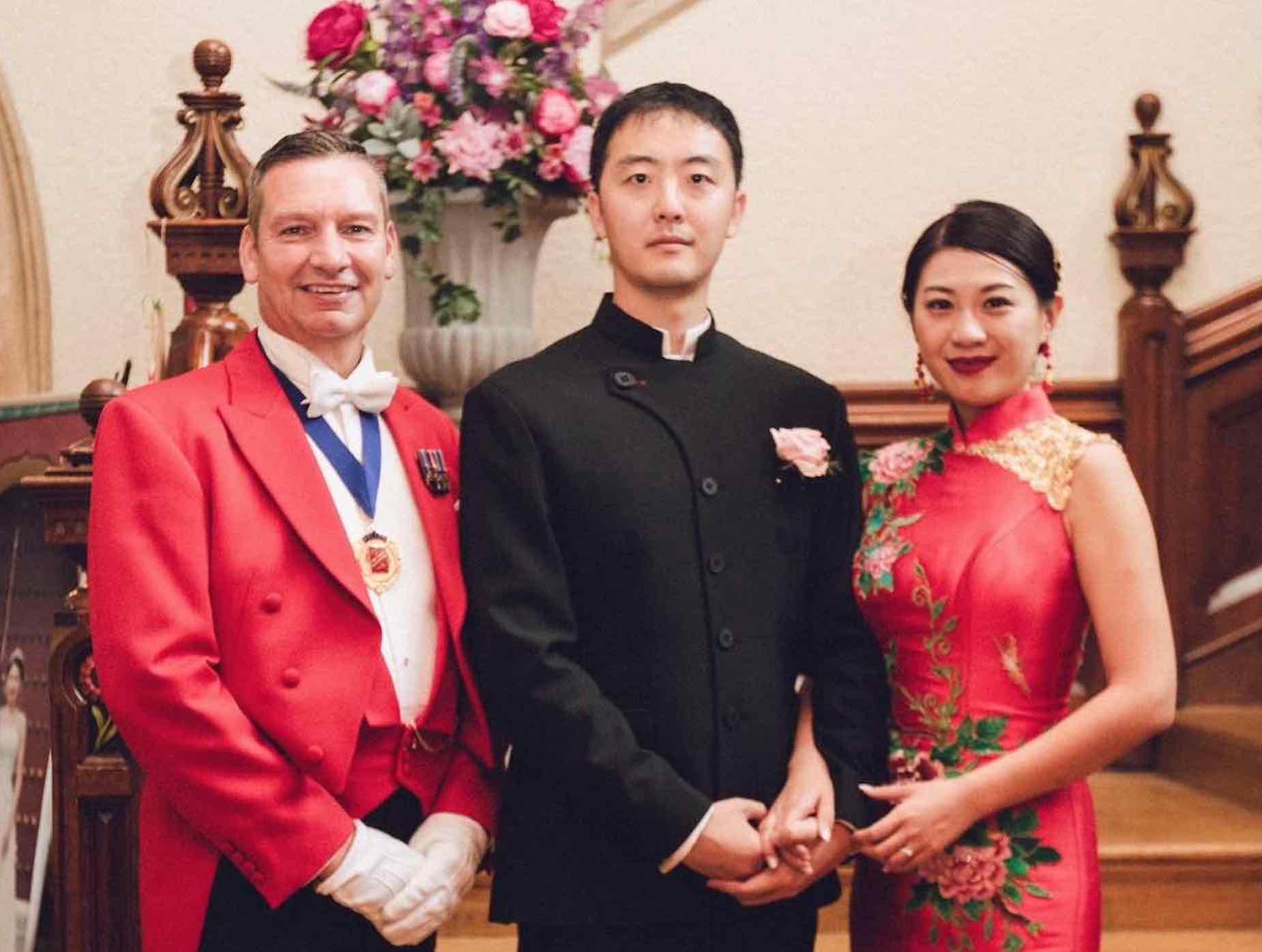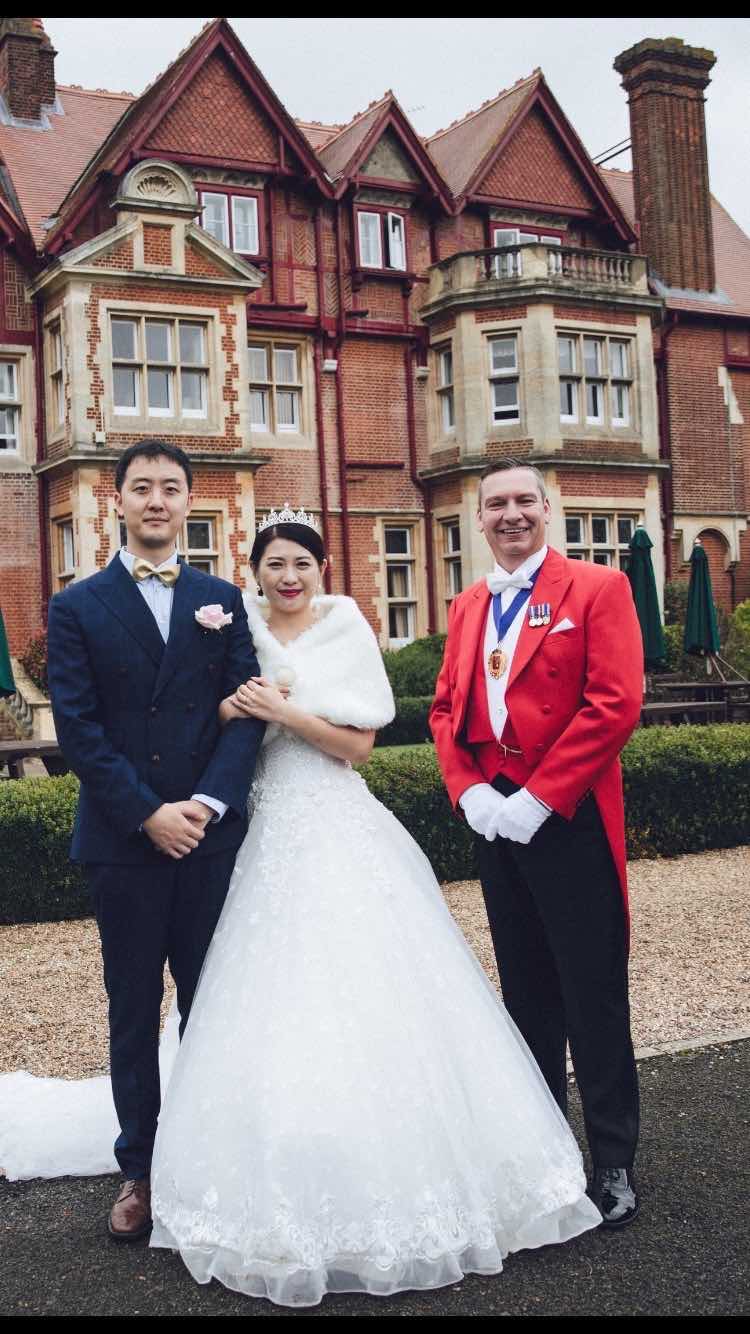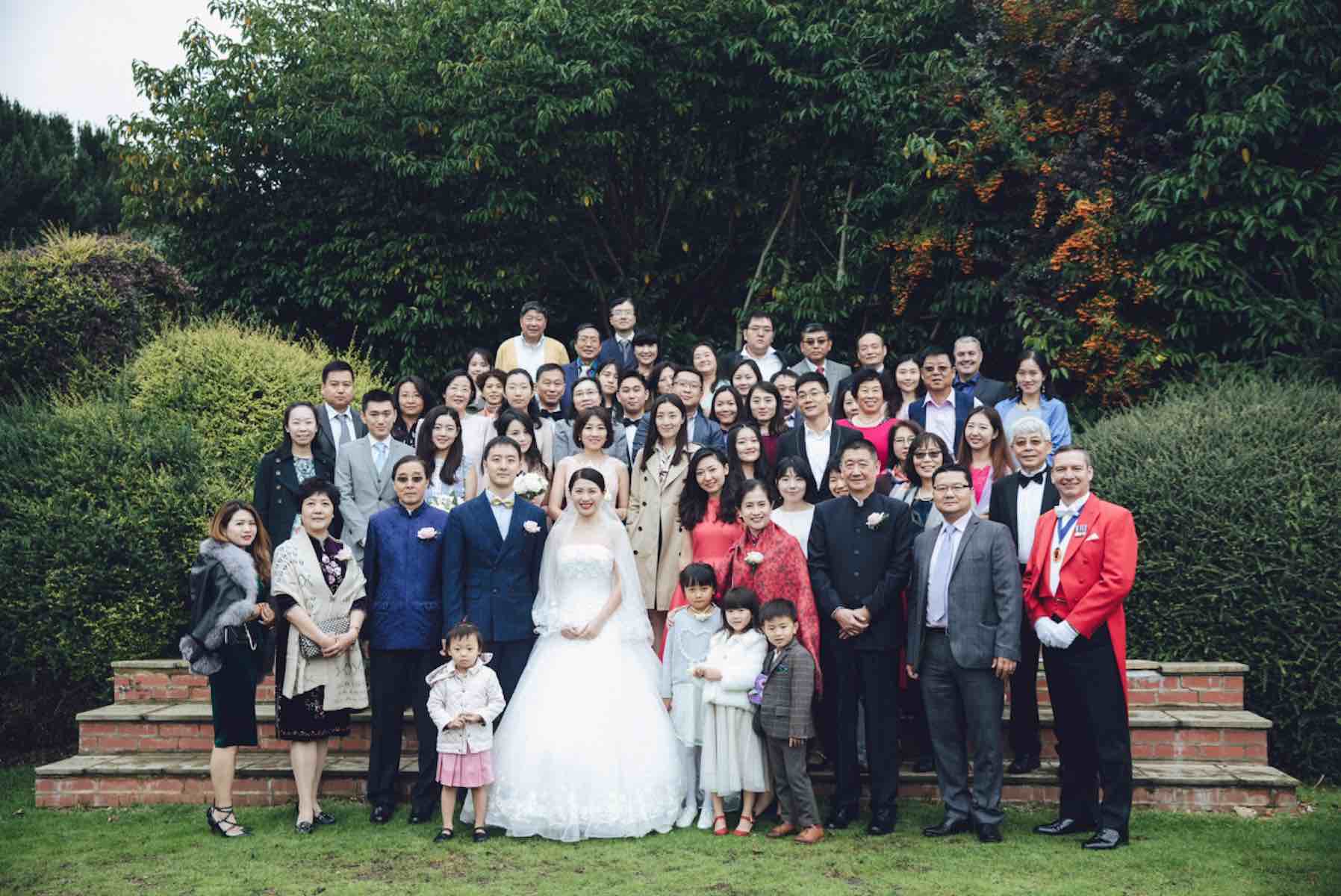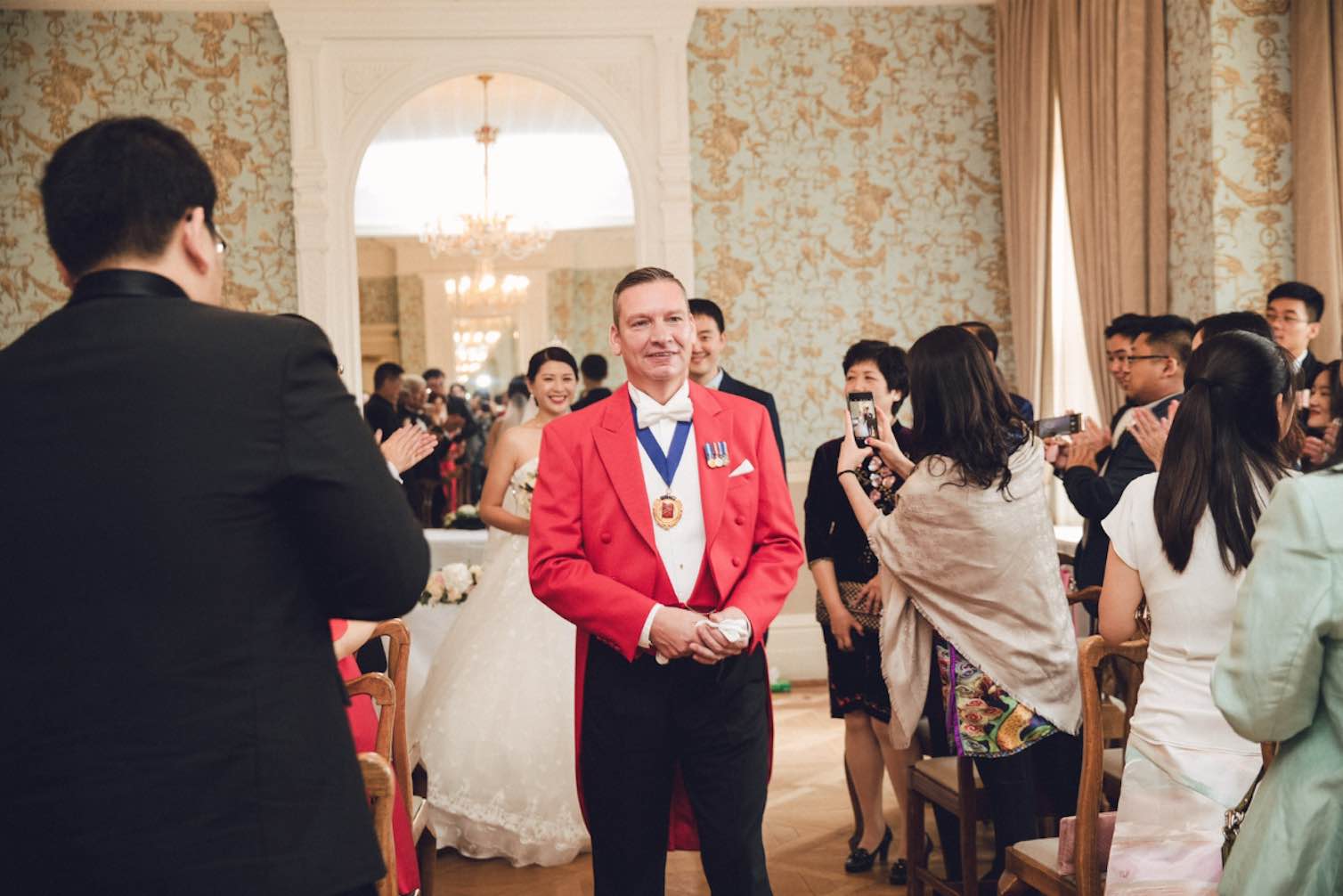 "When I spoke all my guests. asking what was the highlight of my wedding, unexpectedly, they all answered – "your toastmaster - the guy with red suit". Craig made our wedding full of ceremonial feelings, which is very different to traditional Chinese weddings and majority of our guests haven't experienced that before.
We are so lucky to become Craig's first Chinese wedding couple and I definitely recommend him to everyone who wanted to have a royal standard wedding!"
Masonic Events
Earl of Dartmouth Lodge, Essex
Worked closely with the President and his Lady on the run up to the event, this included a pre-meeting at the venue 2 months prior to the festival, a practice I endeavour to undertake with each event.
I ensured all the formal elements of the festival were carried out from masonic grace, wine takings and ladies song through to a raffle and auction that raised over £1000 for charity.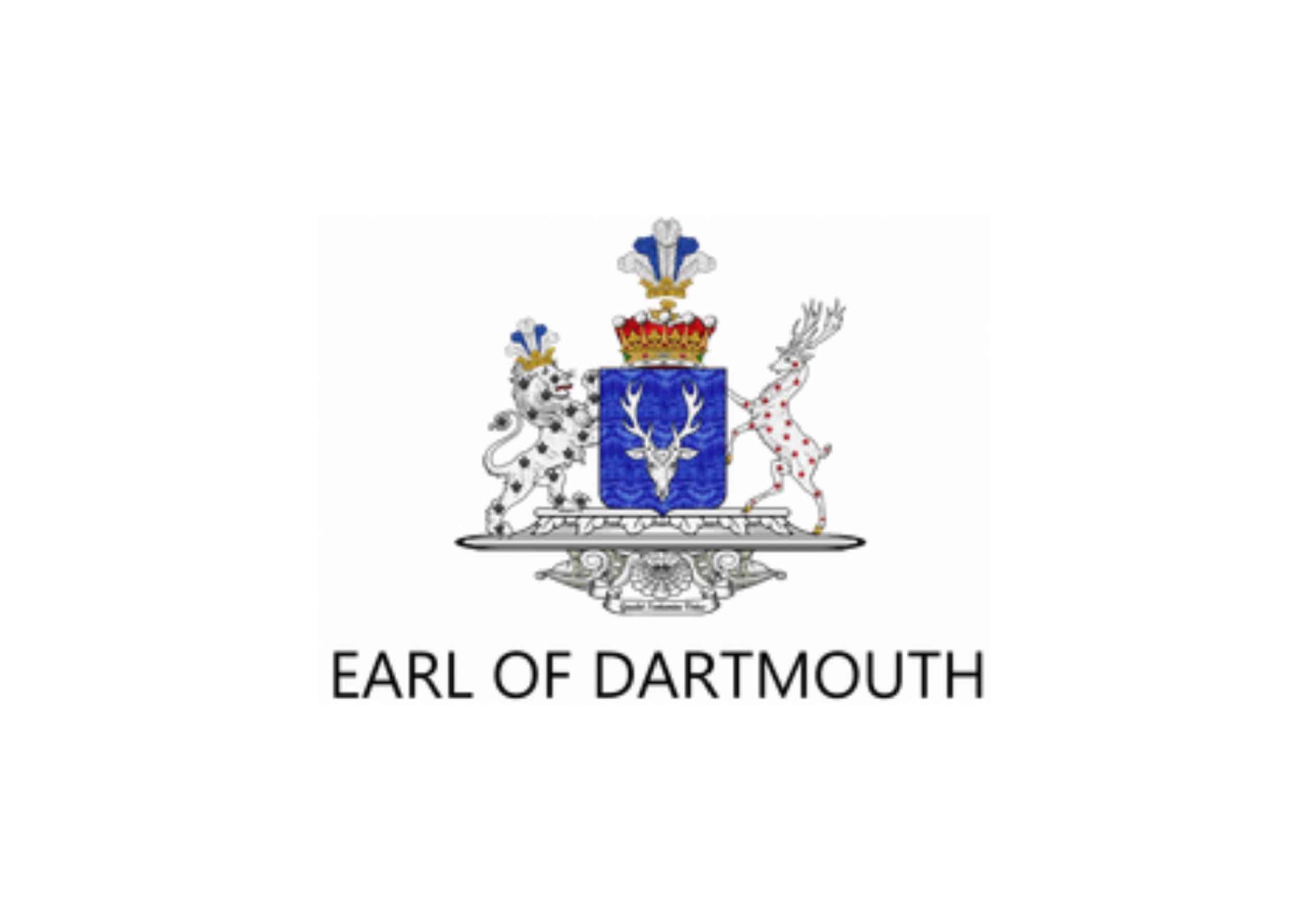 Having organised and attended a number of events involving Toastmasters over the years I can safely attest that the service we received recently from Craig was nothing short of outstanding. I simply cannot recommend Craig highly enough. When I next arrange an event Craig will be the first call I make.'
Weddings & Civil Ceremonies
John & Sharon Dale
This was an amazing wedding with many different aspects being introduced by the happy couple, none of which phased me.
These included having an Irish Wolfhound run down the aisle with the rings, the ushers breaking out into a Blues Brothers tune to leave the ceremony and a surprise rendition of River Dance during the wedding breakfast.
I pride myself on my ability to work with key partners to deliver success, with the wishes of the client always coming first.
Nothing phases a good Toastmaster, we just make it all work.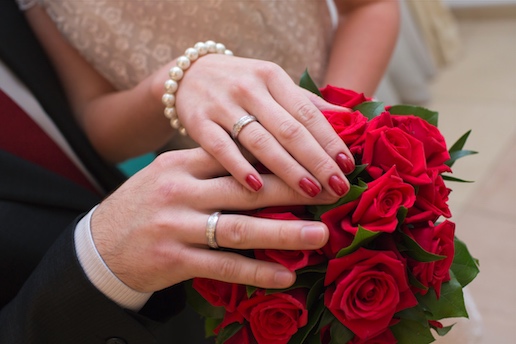 "The addition of Craig as our toast master simply made our day exceptional! He is absolutely professional with his planning and does it in such a way that you enjoy the run up to the wedding knowing that he has taken care of everything.
There is no room for error when Craig is around, he met some challenging time constraints with us in Ireland and certainly impressed the hotel and other professionals we had working with us at the wedding and is still talked fondly about by us, family and friends.
We would give the highest recommendation for Craig as your toastmaster for the perfect wedding. All the best and thank you again for what you did on our special day."